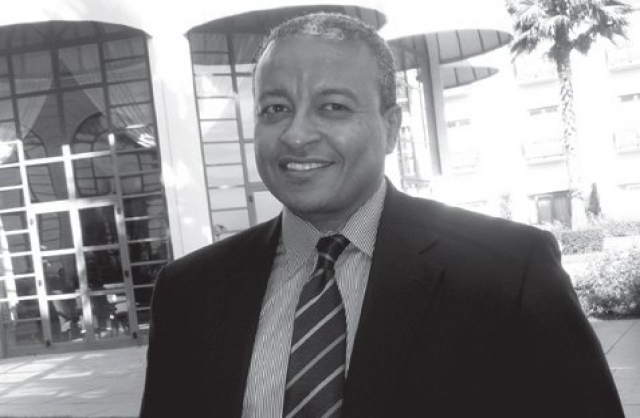 Tadias Magazine
Events News
Updated: Monday, September 12, 2011
New York (TADIAS) – The Annual Fundraising Gala benefitting the Gemini Health Care Group, a U.S.-based non-profit organization that focuses on providing medical services to children and pediatrics assistance to medical professionals in Ethiopia, is scheduled to take place in Arlington, Virginia, on Saturday, September 24, 2011.
The theme for this year's event is "Bridging the Health Care Gap through Partnerships," and the keynote speaker is Dr. Aziza Shad, the Amey Distinguished Professor of Neuro-Oncology and Childhood Cancer as well as Director of the Division of Pediatric Hematology/ Oncology and Bone Marrow Transplantation at Georgetown University School of Medicine. The entertainnemnt segment of the evening features singer Hiruth Girma, accompanied by Alemayhu Makonnen and his band.
"We are also delighted to honor outstanding individuals who have made tremendous contributions in the areas of education, research, public health and community service nationally and internationally," the statment said.
The honorees include Dr. Aklilu Lemma (posthumously), who was the former Dean of the Faculty of Science and Director of the Institute of Pathobiology at Addis Ababa University. His pioneering research produced a cheap and locally available intervention that helped combat a parasitic disease called Schistosomiasis or Bilharzia. Other awardees include Dr. Ahmed Moen, Dr. Tsehaye Teferra and Ms. Mary Cohen.
The press release notes: "In March 2011, we took a medical mission trip to Addis Ababa, Ethiopia consisting of medical and surgical teams. Sub-specialists in pediatric ENT, urology, ophthalmology, audiology, neurology, pulmonology, endocrinology, dermatology and emergency medicine performed services at three local hospitals as well as at Mekanisa School for the Deaf. The medical team also conducted a two day Continuing Medical Education (CME) attended by nearly 120 pediatricians and pediatric residents and medical staff. While we take a moment to reflect on the past year's accomplishments, as well as thank our supporters, our medical mission to Ethiopia continues."
—-
If You Go:
4th Annual Fundraising Gala
Gemini Health Care Group
Saturday, September 24, 2011
7pm – Midnight
The Sheraton National Hotel
900 S. Orme Street,
Arlington, VA 22204
To RSVP call 914-826-6421
More info at www.ghcg.org