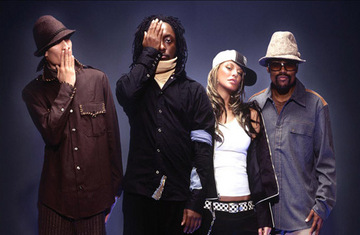 New York - The big party in Ethiopia featured a headline performance by US hip-hop group the Black Eyed Peas, which was attended by several heads of state, including Kenya's Mwai Kibaki and Rwanda's Paul Kagame. So who are these guys?
They've transcended their vigilant hip-hop roots and have become a global phenomenon, the likes of which the music world has rarely seen. Ever-curious and ever-confident, that group is The Black Eyed Peas, and after energizing crowds 'round the globe with the monster-stomp of Elephunk, it's time for the quartet (William, Fergie, apl.de.ap and Taboo) to get down to business – Monkey Business, that is.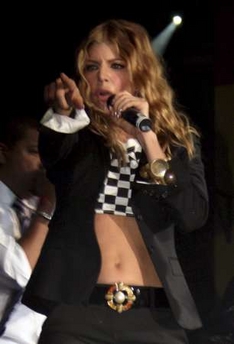 Fergie of the Black Eyed Peas entertains the crowd during celebrations of the Ethiopian Millennium in Addis Ababa, September 12, 2007. Fireworks burst over Addis Ababa and couples kissed as crowds cheered the "end of the dark ages" in Millennium celebrations, seven years after the rest of the world according to their ancient calendar. Photo by Barry Malone (REUTERS)
2003's Elephunk was a breakthrough album for The Black Eyed Peas, vaulting them to a level of success unparalleled by any other hip-hop group. The accolades are quick to recite: 7.5 million albums sold worldwide, 4 Grammy nominations, 1 Grammy award, and an unforgettable performance on the 2005 broadcast. But fitted with loose rhymes, buoyant anthemic funk and an ebullient live spirit, the album also heralded a new sound for the modern age – one that is inspired by hip-hop, eschews boundaries and inhibitions, and cuts across ages, races and backgrounds. It is a sound that can be described only as One Nation Under A Black Eyed Peas Groove.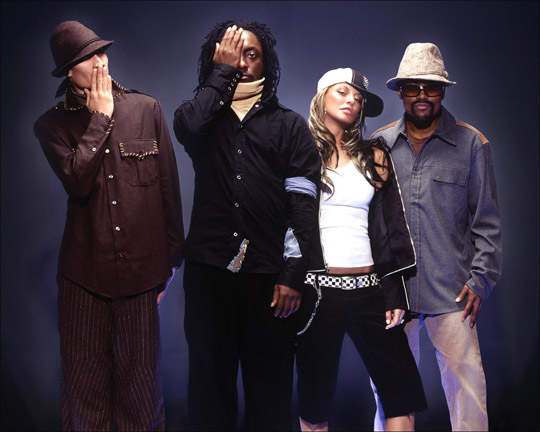 But if Elephunk was the group being crowned prince of the castle, then Monkey Business, their fourth album, is The Black Eyed Peas conquering the throne to become King. It is an album that further intensifies their passion for making music together, for connecting with their audience through the most fundamental ways: making people have a good time. It is a credo that has inspired the group since they formed in the late 1990s, earning their keep in the nurturing environment of Los Angeles' vibrant hip-hop underground. Even then, the group possessed a magnetic spirit that helped them establish a worldwide following through their first two albums, 1998′s Behind The Front and 2000′s Bridging The Gap.
The group was in Ethiopia earlier this week, where they delivered another unforgettable performance to usher in the new millennium.
Here is the video: Black Eyed Peas at the millennium bash in Ethiopia


******************************
How to Advertise
To learn about advertising, Click Here.
******************************