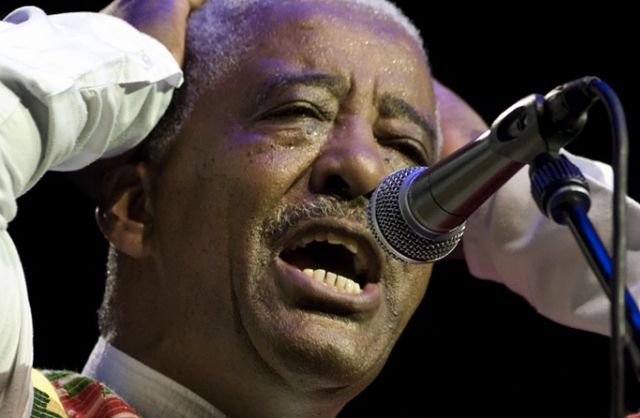 By Chris Richards
When Mahmoud Ahmed opens his mouth to sing, his voice trembles. This isn't some stylish affectation and it certainly isn't stage fright. That lovely wobble you're hearing is one of Ethiopia's brightest and longest-burning stars attempting to wrangle an entire spectrum of human emotion into his vowels. It's the sound of a national hero who, at 74, still sounds as stately as he does emotive.
On Friday, Ahmed will ring in the Ethiopian New Year at George Washington University's Lisner Auditorium. It's a large but relatively cozy venue for the singer, especially considering that the District boasts the largest Ethiopian population outside of Ahmed's native Addis Ababa.
Read more at The Washington Post »
—
Related:
NYC Enkutatash Celebrations at Bunna, Queen of Sheba Restaurant & Tsion Cafe
Little Ethiopia Street Festival & Enkutatash Celebration in Los Angeles
Enkutatash in Chicago: Ethiopia Fest to Celebrate New Year
San Jose's Flag Raising Ceremony in Celebration of Ethiopian New Year
Join the conversation on Twitter and Facebook.