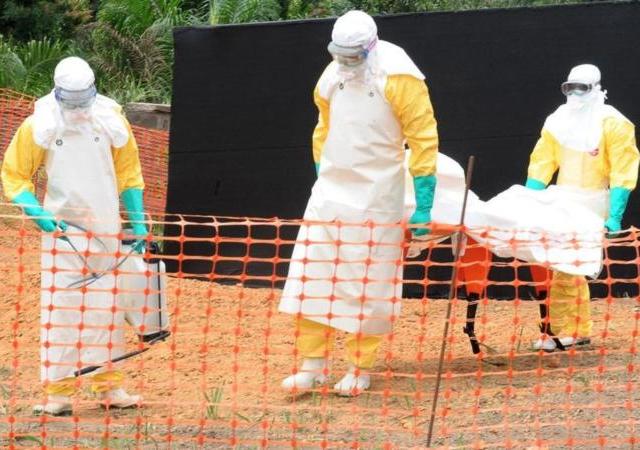 By Richard E. Besser (Chief health editor at ABC News)
In Monrovia, the blue steel gates guarding JFK Medical Center's Ebola ward separate two worlds, each hopeless. On one side, three Liberians lie huddled on the ground under a UNICEF shelter, waiting to get in. On the other side, a flatbed truck loaded with 10 bodies in white plastic bags waits to drive out.
The truck belongs to one of four burial teams who pluck the dead from treatment wards — or worse, from homes where terrified families huddle around loved ones, desperate for one last touch. For many Liberians, giving a body to the burial team for cremation is unthinkable. Yet those last touches — part of Liberian funeral practices — are the very things that spread Ebola.
I follow the burial team to a home said to hold five bodies, all Ebola victims. As rain falls and a crowd gathers, the team members from the truck put on white suits and masks and set out down a narrow alley to the home. In 10 minutes, they are back. There were only two dead in the home, and the family told them to leave. "It isn't Ebola," they said. No time to find out if they were right — there are many more bodies to collect.
Read more at The Washington Post »
—
Join the conversation on Twitter and Facebook.