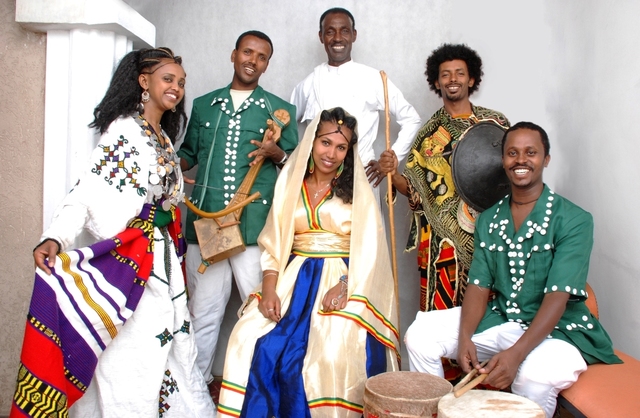 Tadias Magazine
By Tadias Staff | Events News
Updated: Sunday, September 16, 2012
New York (TADIAS) – The Sub Pop group Debo Band, led by Ethiopian-American musician Danny Mekonnen, will be back in New York today (Sunday, September 16th) to perform with the legendary Joshua Light Show at NYU Skirball Center, while the Ethiopian dance troupe Fendika will perform at Joe's Pub on October 2nd.
The electric combination of Debo Band's Ethiopian-tinged beats along with the multimedia sensation of The Joshua Light Show promises to make this a one-of-a-kind experience. Debo Band released their self-titled debut album earlier this year.

Debo Band album cover.
Following the very successful collaborative performance of Fendika and Debo Band at the Lincoln Center Out-of-Doors Festival last year, we are also excited to have Fendika return to give a solo show at Joe's Pub. The New York Times has dubbed Fendika's frontman Melaku as "a happily superlative artist."
We look forward to these two upcoming shows.
—-
If you go:
Sunday, September 16, 2012
NYU Skirball Center for the Performing Arts
566 LaGuardia Place, NY, NY 10012
The Joshua Light Show: Globalfest – Debo Band + Forro in the Dark
7:30pm
Tickets: $20-$32
Click here to purchase online.
Tuesday, October 2nd, 2012
Joe's Pub
425 Lafayette Street, NY, NY 10003
Fendika
7:30pm
Entrance: $18
Click here to purchase advanced tickets.