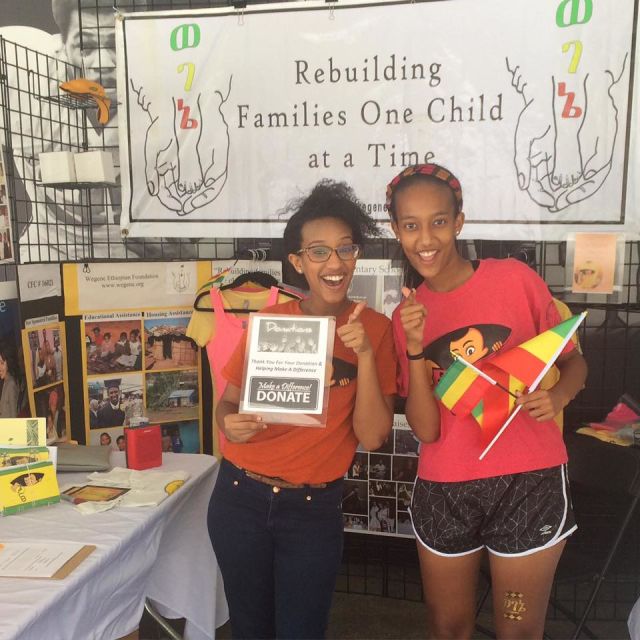 Tadias Magazine
By Tadias Staff
Published: Wednesday, September 16th, 2015
New York (TADIAS) — Wegene Ethiopian Foundation (WEF) will be celebrating its 15th Year Anniversary on October 17th this year. The U.S.-based non-profit, which was founded in 2000 by a group friends in the Washington, D.C. area, provides economic assistance to impoverished households in Ethiopia.
"The goal of Wegene is to enable hardworking, poor families to meet their daily needs and send their children to school in a sustainable way," says Nini Legesse, the founder, who was one of the fourteen community leaders representing the East African Diaspora that were honored at the White House as "Champions of Change" in 2012. At the ceremony a statement from the White House noted that Wegene and the other honorees work "to mobilize networks across borders to address global challenges."
Nini points out that the organization also runs a kids club that raises funds through "bake sales, movie nights, crafting, and various other activities in order to create awareness and reach out to Ethiopian American youth."
"One of Wegene's unique features is that it is 100% volunteer-based," Nini says. "As a result, our overhead cost is near to nothing, because everyone involved is donating their time, money, and other in-kind donations."
"This year, we have moved to a bigger & better venue to better accommodate our supporters and celebrate our 15th Year Anniversary with a bang!" the announcement says. "We hope to see you there!"
—
If You Go:
More info at www.wegene.org.
Join the conversation on Twitter and Facebook.