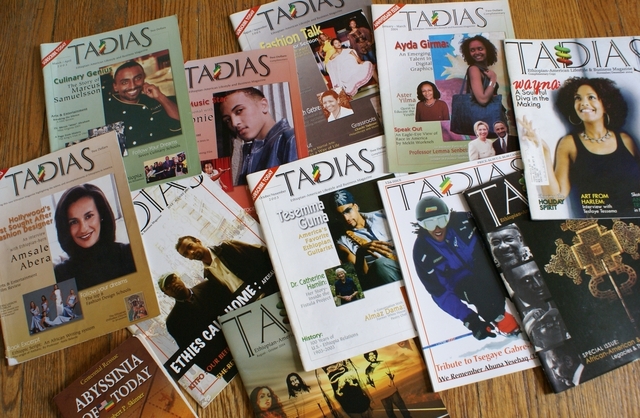 Tadias Magazine
Events News
Wednesday, September 21, 2011
New York - Tadias Magazine will receive the Exceptional Service Award for 'Bridge-Building Across Cultures' from Nation to Nation Networking (NNN) at its 4th Annual International Diaspora Award Dinner on Thursday, October 13, 2011.
NNN is a U.S. based non-profit organization that works to foster understanding among different communities in the United States and beyond. Its founder is Ethiopian-American Abaynesh Asrat. Past recipients of the award include Elinor Ruth Tatum, the Publisher and Editor-in-Chief of the New York Amsterdam News, the oldest and largest African-American newspaper in New York, and one of the oldest ethnic papers in the country.
Tadias is a New York based online magazine tailored towards the Ethiopian-American community.
We are honored and humbled by the recognition.
—
If You Go
Thursday, October 13, 2011
Three West 51st Street, New York City, NY 10019
Dinner at 6:45, ceremony – 7:45 PM
–
RSVP by October 6, 2011. To sponsor the event, buy ads in the tribute book or purchase tickets please call 917-375-3636. Suggested Contribution of $150. All contributions are tax-deductible. NNN, Ltd. is a 501(c)(3) federally tax-exempt organization. PayPal payment option will be posted shortly. You can also make checks payable to: Nation to Nation Networking, Ltd. (or 'NNN, Ltd.') and mail to: NNN, Ltd. – P.O. Box 286702 – New York, NY 10128.