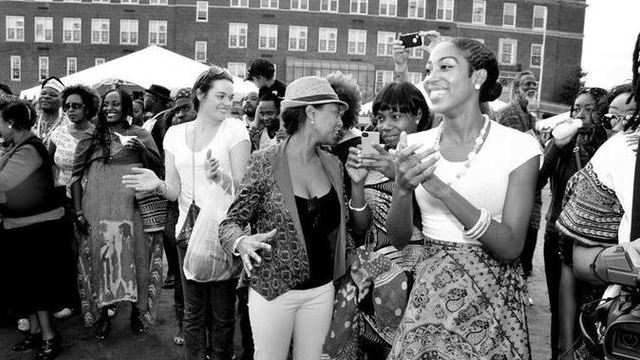 Tadias Magazine
Events News
Updated: Monday, September 23rd, 2013
Washington, D.C. (TADIAS) – The District of Columbia will mark the worldwide observance of the 50th anniversary of the African Union on Monday, September 30th during the 4th annual DC African Heritage celebration. The event, which is set to take place at the legendary Howard Theatre from 6:00 to 10:00pm, honors the District's proclamation of September as African Heritage Month.
Organizers say the annual gathering is spearheaded by the DC Mayor's Office on African Affairs (OAA) and the DC Commission on Arts and Humanities.
"In recognition of these historic milestones and the global African renaissance in the 21st century, this year's DC African Heritage Celebration features a full and unique cultural experience," said Ngozi Nmezi, Director of the Mayor's Office on African Affairs. "We will showcase exceptional leaders from the African community, remarks by Mayor Vincent C. Gray, art, music, dance and more."
Ms. Nmezi shares that the festivities will highlight the Mayor's Awards Ceremony "that pays special tribute to past and present leaders of the African Diaspora who have made unique contributions to the cultural and economic renaissance of the District's African community." The award categories include: Pan-African Bridge Builder Award, Arts Award, Cultural Education Leader Award, Institution Builder Award, Community Organizer Award, Business Leader Award, and Public Service Award.
31-year-old Ethiopian singer Haile Roots is listed among several artists that are scheduled to perform at Howard Theatre on September 30th, as well as the Balafon West African Dance Company, Kenyan Poet and comedian Anna Mwalagho and D.C.'s own DJ Underdog. The master of ceremonies for the event is Ndimyake Mwakalyelye, a broadcast journalist at Voice of America. Ms. Nmezi adds: "There will also be a raffle for two round trip tickets to Africa sponsored by Ethiopian Airlines."
—
If You Go:
4th Annual D.C. African Heritage Celebration:
A Tribute to Past & Present Leaders of the African Diaspora
When: Monday, September 30th | 6-10pm
Where: The Howard Theatre
620 T Street NW, Washington DC 20001
Limited Space Available | RSVP Required:
Register: http://bit.ly/dcafricanheritage
Learn more at http://oaa.dc.gov.
Related:
Photos: United Nations Marks OAU-AU 50th Anniversary (TADIAS)
Join the conversation on Twitter and Facebook.