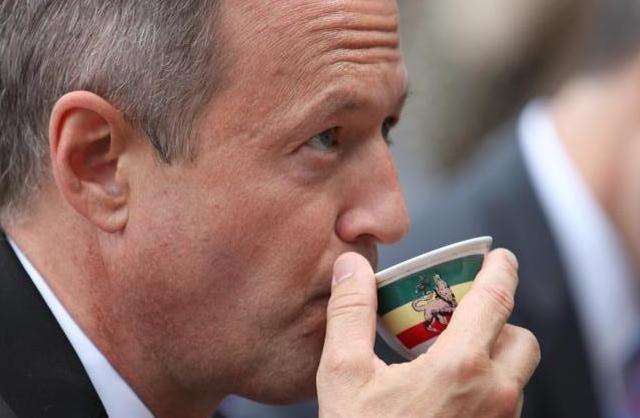 Tadias Magazine
By Tadias Staff
Updated: Monday, September 26, 2011
New York (TADIAS) – Governor Martin O'Malley of Maryland seemed in a jovial mood at the inauguration of Blessed Coffee in Takoma Park last week, sipping a cup of Ethiopian coffee, schmoozing with attendees, and surprising organizers by hanging out 45 minutes longer than expected. The Governor was spotlighting a local business established under the state's Benefit Corporations law. The event was held at the Takoma Park Old Town Gazebo on Friday September 16th, 2011 and included traditional Ethiopian music and coffee ceremony, during which Mr. O'Malley was served a cup of joe brewed from Yergacheffe beans grown in Ethiopia.
"The Governer was supposed to stay for only 30 minutes, but he was having so much fun they had to drag him out after one hour and 15 minutes." said Tebabu Assefa, the co-founder of Blessed Coffee.
"How did it go?", a man was heard asking on the background during our phone interview with Mr. Assefa. "Wonderful, wonderful, oh man, it was a hit," the affable Mr. Assefa replied, after aplogizing to us for the interuption. "Did you see the Washington Post article? I am elated."
"It's like hitting the jackpot," Mr. Assefa said turning his attention back to our interview. "It's like winning it all when elected officials, the community and the press show up to celebrate what I have been urging for a long time."
Blessed Coffee, which promises to split its profits between community projects in Maryland and supporting the coffee growing region in Ethiopia, is the second organization created under Maryland's new law. It was founded earlier this year by Mr. Assefa and his wife Sara Mussie. "I have worked very hard for the last 7 seven years to see this day," Mr. Assefa said. "I have walked from the halls of Congress to the hills of Yirgatchefe to make this happen." He added: There was a time when people thought I was a fool, but I stuck with it because as an activist, I believed in development and cultural promotion. And in the grander scheme of things, it contributes to the international business discourse of how to connect the farmer directly to the global market."
Speaking of the international business discourse, we asked Mr. Assefa about recent news reports on how Ethiopian coffee beans are being pass up by boutique U.S. roasters and retailers because the rules of the Ethiopian Commodities Exchange make it impossible to know where most of the country's beans are grown. Mr. Assefa noted that he is aware of the report, saying there is a loophole called a "relationship market" that allows outside buyers to develop direct link with the farmers. "Right now, we are buying it from the wholesaler Royal coffee, which has contact with the farmers in Ethiopia," he said. " They know where the beans are coming from and as demand increases, we also plan to do the same."
The Washington Post reported that Governor O'Malley and state Senator Jamie B. Raskin (D-Montgomery), "who sponsored the legislation last year, offered words of encouragement during the ceremony. A 'benefit corporation' isn't all about social responsibility, officials said. Companies that use the law need to make money, to thrive. The new law is as much about social responsibility as it is about job creation, O'Malley said. 'It all comes back to jobs,' he said."
"The law allows community-minded companies to take the high road rather than the high bid," Raskin said.
Among those who spoke at the event included Tadesse Meskela, Founder and Manager of the 200,000-member Oromia Coffee Farmers Cooperative, which produced the coffee served at the event. "Tadesse is my hero," said Mr. Assefa. "He has been the voice of the Ethiopian coffee farmer on the international stage for many years."
Mr. Assefa said: "The governer was so fascinated by his speech, he asked for a copy and posted it on his blog."
Take a look at photos from the celebration below: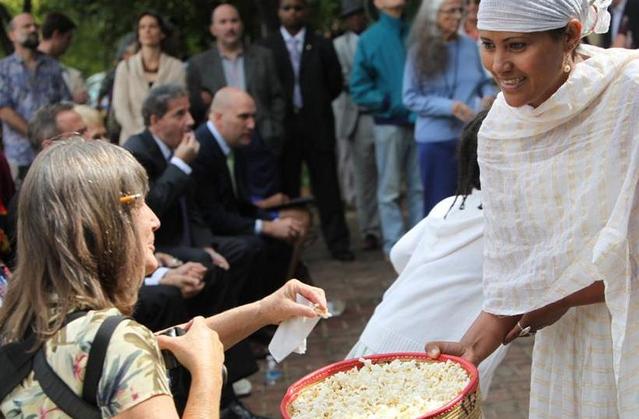 Popcorn being served at the opening ceremony of Blessed Coffee – one of Maryland's first ventures to be formed under the state's "benefit corporation" law. (Photo by Matt Andrea)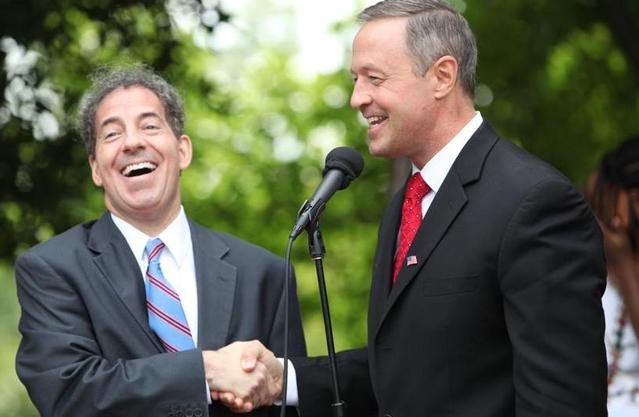 State Sen. Jamie B. Raskin (D-Montgomery) and Maryland Gov. Martin O'Malley (D) at the inauguration of Blessed Coffee on Friday September 16th, 2011. (Photo by Matt Andrea)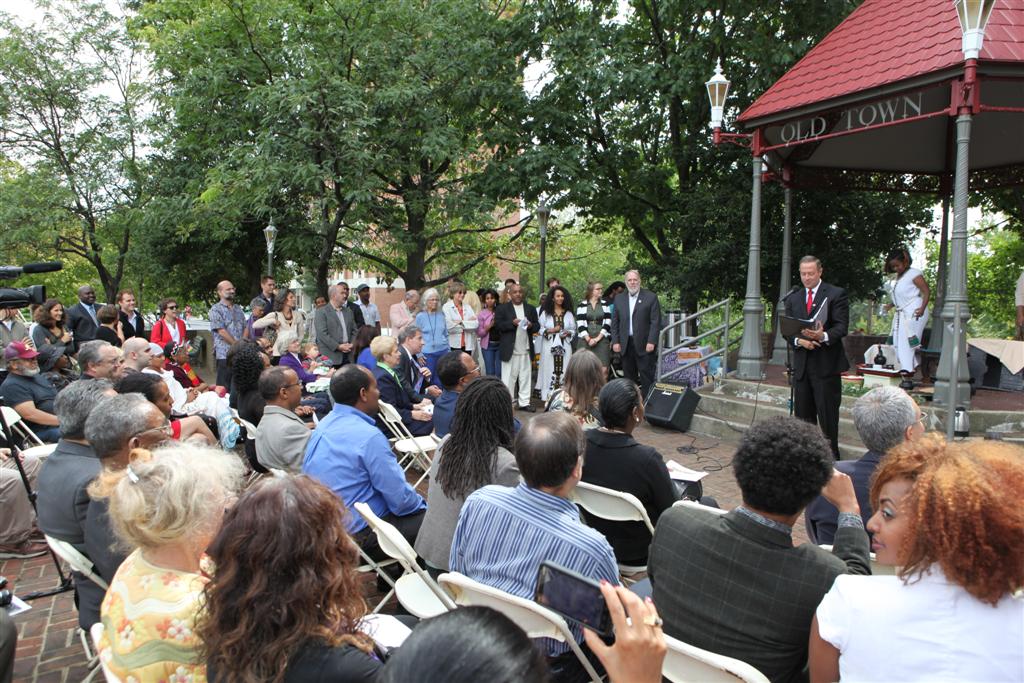 Governor O'Malley speaking at the event. (Photo by Tamirat Mekonen)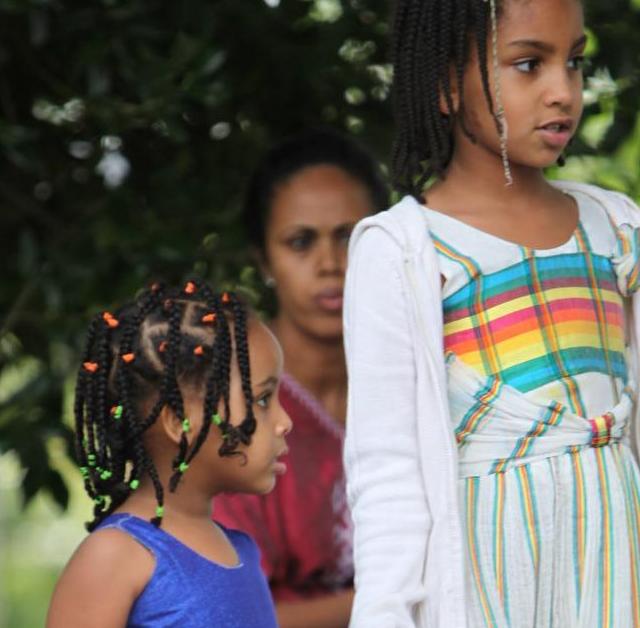 Children at the inauguration. (Photo by Matt Andrea)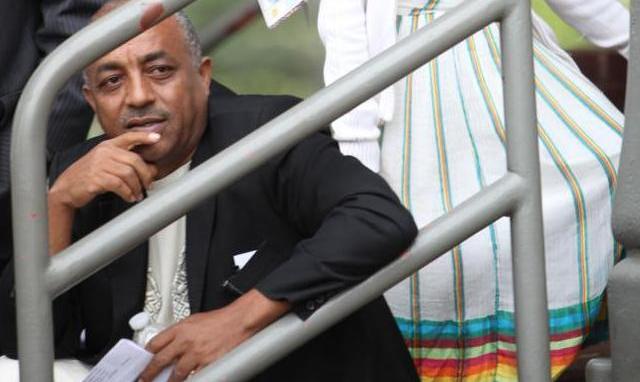 Tebabu Assefa, the co-founder of Blessed Coffee, at the opening ceremony of his company at the Takoma Park Old Town Gazebo on Friday September 16th, 2011. (Photo by Matt Andrea)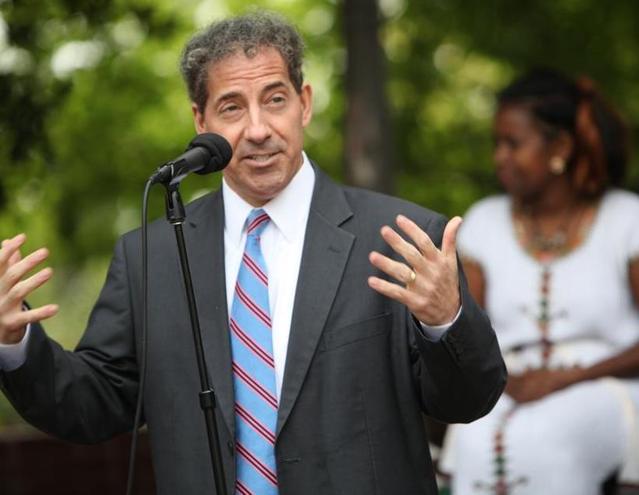 State Senator Jamie B. Raskin (D-Montgomery), who sponsored the "benefit corporation legislation last year, speaking at a ceremony in downtown Takoma Park marking the launch of Blessed Coffee on Friday September 16th, 2011. (Photo by Matt Andrea)
—
Related:
Takoma Park coffee company is among first 'benefit corporations' in state (Washington Post)