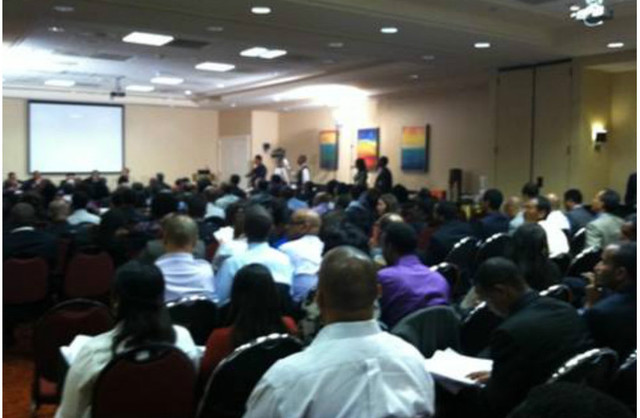 Tadias Magazine
Events News
Published: Wednesday, September 25th, 2013
New York (TADIAS) – The 2013 Global Ethiopian Diaspora Conference on Health Care and Medical Education organized by the U.S.-based NGO, People to People (P2P), will take place at Sheraton Pentagon City in Arlington, Virginia on Saturday, September 28th.
The theme this year is "Triangular Partnership to Support Medical Education in Ethiopia: The Diaspora as a Bridge between Ethiopian Medical Schools & Foreign Institutions." What are Ethiopia's priorities and how can the triangular partnership work on the ground? Dr. Keseteberhan Admasu, Ethiopia's Health Minister, will be on hand to address that question from the government's perspective along with Dr. Zerihun Abebe, the Dean of Mekelle University's College of Health Sciences. Other panelists include Enawgaw Mehari, Founder and President of P2P, who will speak from the Diaspora's vantage point. The views of foreign and funding institutions will be represented by Dr. Cynthia Haq, Professor of Family Medicine and Population Health Sciences at the University of Wisconsin, School of Medicine and Public Health and Founding Director of the Center for Global Health, as well as U.S. Global AIDS Coordinator Ambassador Eric Goosby.
Hundreds of Ethiopian medical professionals from the Diaspora are expected to attend the annual gathering. Other speaker's include Dr. Girma Tefera, Vice President of International Medical Affairs, P2P and Chairman of the Board of Directors of the Ethio-American Doctors Group (EADG). Dr. Girma is Professor of Surgery and Vice Chairman of Vascular Surgery at University of Wisconsin in Madison.
Organizers note fee is waived for students and those in residency training with proper identification.
—
If you go:
5th Global Ethiopian Diaspora Conference on Health Care
Saturday September 28th, 2013
8:00 AM to 5:30 PM
Sheraton Pentagon City
900 S. Orme Street,
Arlington, VA 22204
Telephone: (703) 521-1900
On Site Registration Fee: $40.00
For more information, contact: info@peoplepeople.org
Learn more about P2P at www.peoplepeople.org.
—
Photos from previous conferences: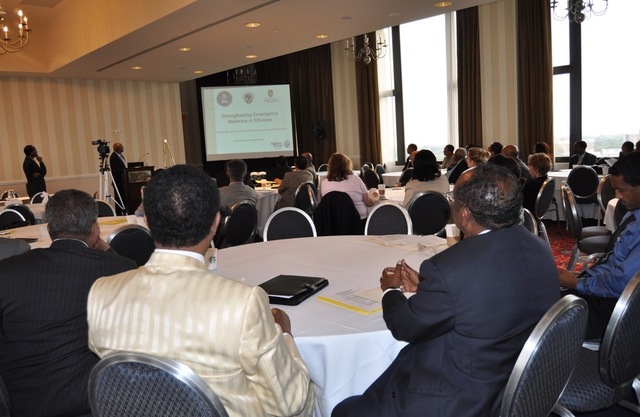 (Photo courtesy P2P)
Join the conversation on Twitter and Facebook.