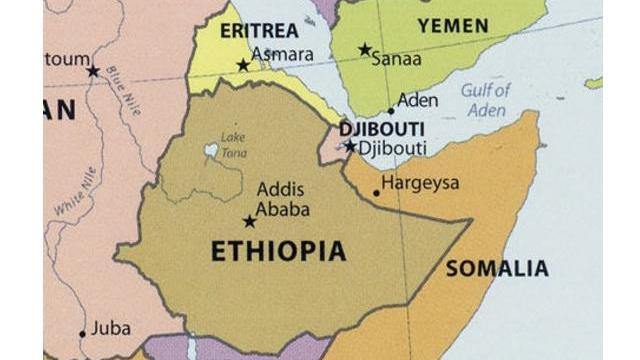 Source: Africa Report
Ethiopia has been plunged into mourning after nine artists were killed and 17 seriously injured in a car accident.
Police said the accident happened on Monday in the Amhara region while the artists were travelling to South Sudan for a concert that was scheduled for this weekend.
The well known artists are members of the Tigray Cultural Squad who played "significant roles" in the struggle against the military regime in Ethiopia.
The injured and bodies of their colleagues were evacuated from the area by helicopter
According to the Tigray Culture and Tourism Bureau, all of them are members of the Tigray Cultural Squad who "played significant roles in the bitter struggle to ensure equality, freedom and democracy in Ethiopia."
They are Berhane Gebremeskel (Gano), Berhane Gebrehiwot (handebet), Berhane Andey (Kunama), Letemeskel Gbrehiwot (Agew), Tekie Tesfamariam, Haile Gerlasie, Berhane Gebremichael, Ashenafi Mengistu and Habtome.
Ethiopia has one of the highest number of traffic accidents on the continent with around 2,000 people being killed on the roads annually.
—
In other news:
US Building Secret Drone Bases in Africa (The Washington Post)
PepsiCo to Foster Chick Peas in Ethiopia (The New York Times)
ShelterBox gives £2.2m of aid to Horn of Africa crisis (BBC)
Thousands of Ethiopian Migrants Stranded in Yemen Desperate to Go Home (IOM)