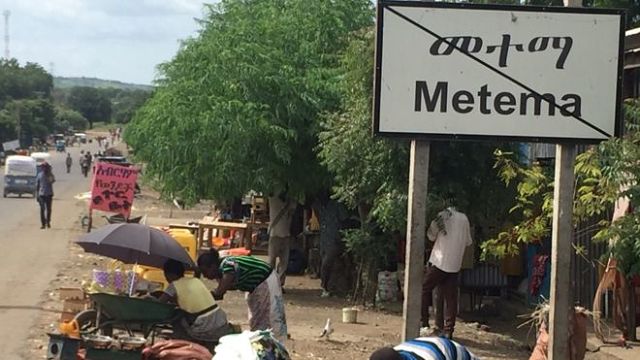 By Emmanuel Igunza
Metema, Ethiopia – It was from here that Haimanot, aged just 16, gathered all her belongings, borrowed 3,000 Ethiopian birr ($140; £95) and crossed the border into Sudan in search of a better life.
She travelled at first on foot under cover of darkness and with the help of an Ethiopian smuggler, who had promised to take her first to Sudan's capital Khartoum, then on to Libya.
"I was not in school and I could not find a job here in Ethiopia, so I decided to make the journey to Europe to try and make something out of myself," she tells me.
But she never made it out of Sudan.


Haimanot, 16: "It was the scariest period of my entire life"
—
Related:
Despite Border Crackdown in Ethiopia, Migrants Still Risk Lives to Leave (The Guardian)
Join the conversation on Twitter and Facebook.