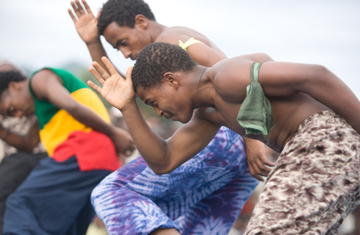 Source: Awassa Children's Project and Aiki Extensions, Inc.
Updated: Saturday, October 4, 2008
San Francisco – On Sunday, October 5, come see Tesfaye Tekelu, dance and aikido instructor, and Meshu Tamrat, theater director and gymnastic trainer, as they present a variety of colorful performances never before seen in the United States.
Their five-week nationwide tour promotes the Awassa Youth Campus. This unique center offers a range of learning opportunities for young at-risk students, through dance, theater, music, art, academic tutoring, and the discipline and nonviolence education of aikido. Its OneLove Theater carries out HIV/AIDS awareness campaigns through free public performances all over Ethiopia.
With your help and our collective hope we can sustain and nourish this mission– assisting children orphaned by HIV/AIDS, educating the region about HIV/AIDS prevention, and offering alternatives to violence in the solution of social problems.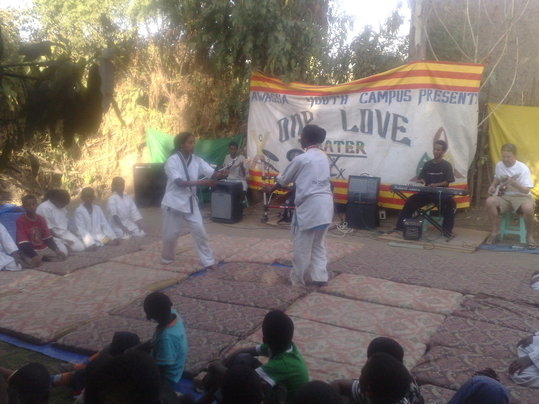 Event Detail: Sunday, October 5, 2008, 7:00pm–PERFORMANCE at THEATER ARTAUD
450 Florida Street, San Francisco, CA 94110, 9:00pm–RECEPTION at the CIRCOLO LOUNGE
500 Florida Street.
For more info, contact Adoria – 415-516-2231 or Kris (krislefan@gmail.com) 323-387-2770.