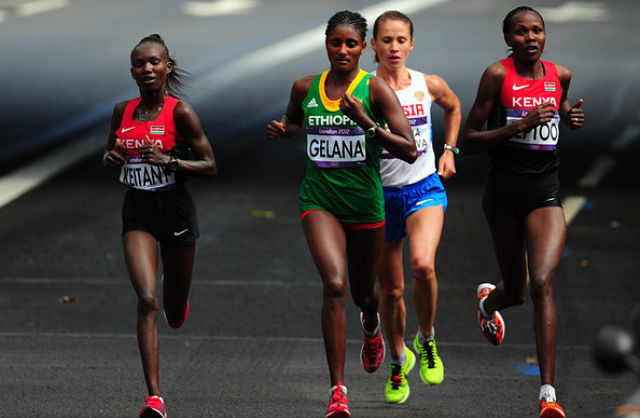 The 2015 TCS Amsterdam Marathon has signed up Ethiopia's London 2012 Olympic Games marathon champion Tiki Gelana for the IAAF Gold Label Road Race on 18 October.
The 27-year-old hasn't won a marathon since her victory in London three years ago but showed signs that the injury problems of 2013 and 2014 are now behind her when she but clocked 2:24:26 for third place at the Tokyo Marathon in February, her fastest outing since her Olympic triumph.
Gelana's national record of 2:18:58 from the 2012 Rotterdam Marathon makes her the fastest in the women's elite field and, whether coincidentally or not, has always run well in the Netherlands, setting several personal bests over shorter distances in Dutch road races.
She also won the Amsterdam Marathon back in 2011, setting what was then a personal best and course record of 2:22:08, so Gelana has some familiarity with the race itself and knows fast times can emerge if there are favourable weather conditions.
Two places behind Gelana in the Japanese capital at the start of this year was Kenya's 2014 Commonwealth Games winner Filomena Cheyech, and the latter will also be on the start line in Amsterdam.
In Pictures: Tiki Gelana Wins Gold Medal at the 2012 London Olympic Women's Marathon
—
Related:
Meseret Mengistu Leads Strong Ethiopian Women's Team at 2015 Frankfurt Marathon
Berhane Dibaba and Yebrqual Melese added to Chicago Marathon
Ethiopian Runners Begin New Lives After Fleeing to the United States
Join the conversation on Twitter and Facebook.