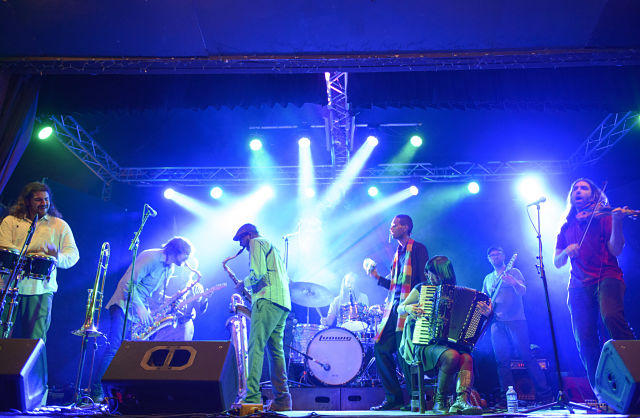 Tadias Magazine
By Tadias Staff
Updated: October 6th, 2017
New York (TADIAS) — This month Debo Band will make their debut performance in the United Kingdom and European Union countries with concerts in the cities of London, Ljubljana, Vienna, and Munich.
Founded by Ethiopian-American Saxophonist Danny Mekonnen Debo Band focuses on original compositions drawing homage to the Ethio-Jazz sounds of the 60s and 70s. The band's latest album, Ere Gobez, was released in 2016. Debo Band is currently working on their third LP and will go into the studio in 2018.
Since 2006 Debo Band has performed across the United States and Canada, as well as in Ethiopia, Tanzania, Zanzibar, and Brazil.
Debo Band members include "Bruck Tesfaye (vocals), Danny Mekonnen (tenor saxophone), Gabriel Birnbaum (tenor saxophone), Marié Abe (accordion), Kaethe Hostetter (violin), Harjinder Singh (guitar), Adam Clark (bass) and Danilo Henriquez (drums)."
—
If You Go:
Oct 15: The Water Rats––London, United Kingdom
Oct 17: Cankarjev––Ljubljana, Slovenia
Oct 18: Porgy & Bess––Vienna, Austria
Oct 19: Kösk––Munich, Germany
Details for the shows can be found at http://www.deboband.com/shows
Video: NPR – All Songs Considered – Field Recording Featuring Debo Band
Join the conversation on Twitter and Facebook.