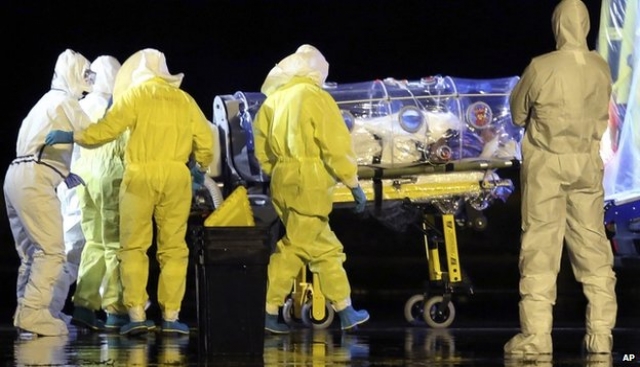 A nurse in Spain has become the first person to contract Ebola outside of West Africa in the latest epidemic, authorities said on Monday.
The woman, who was described as a "sanitary tech," last month treated a priest in Madrid who later died of Ebola after contracting the virus while doing missionary work in Sierra Leone.
The elderly priest, Manuel Garcia Viejo, was treated in Madrid's Carlos III hospital, where he had been in quarantine since his return from Africa. He died on Sept. 25. The nurse entered the priest's room twice: Once to treat him and once upon his death, to recover his belongings, officials said. She began showing signs of illness on Sept. 30 and sought treatment, they said.
Health authorities said the nurse earlier had also helped treat another priest, Miguel Pajares, 75, who had been working in Liberia when he was afflicted with Ebola. He was airlifted back to Spain on Aug. 7 and died five days later.
"We are working to verify the exact source of contact to see if all strict protocols were followed," Spanish Health Minister Ana Mato said at a news conference on Monday.
Video: Spanish Nurse Is First Person to Contract Ebola Outside of Africa (NBC News)

—
Related:
Dallas Ebola Patient In Critical Condition
First US Case of Ebola Diagnosed in Dallas
Eight Ebola questions, answered (MSNBC)
Join the conversation on Twitter and Facebook.