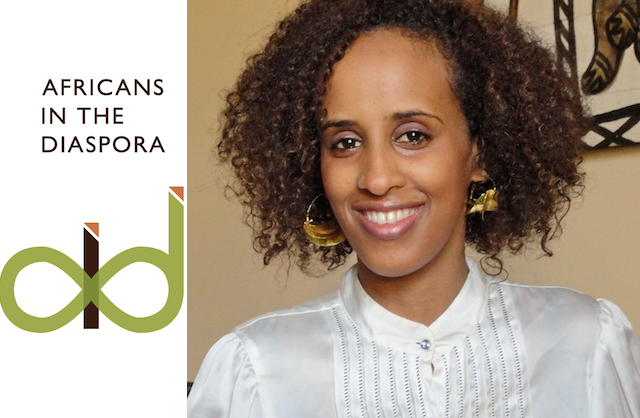 Tadias Magazine
By Tadias Staff
Published: Tuesday, October 9, 2012
New York (TADIAS) – While working in the non-profit world with multilateral organizations such as The United Nations Development Programme (UNDP) and Human Rights Watch, and managing the Africa portfolio in more than 20 countries on the continent through the Global Fund for Children, Solome Lemma says she "saw first hand the ways Africans were moving, shaking, and transforming their communities — from Egypt to Zambia, Senegal to Ethiopia." She adds: "So here and there we have Africans with ideas, innovations, skills, and resources, yet we continue to be painted as a continent of need and dependency. This needed to change."
After meeting like-minded colleague, Zanele Sibanda from Zimbabwe, Solome co-founded and launched Africans in the Diaspora (AiD) an organization focused on consolidating the financial, intellectual, and social capital of Diaspora Africans to advance social and economic change in Africa.
Solome explained the organization's acronym stands not only for 'Africans in the Diaspora' but is likewise an effort to re-imagine the meaning of foreign aid. "We want to disrupt and re-shape the meaning of aid," she said in a recent interview. "For too long, "aid" has been exported to Africa. Africans are really the continent's most important resource, whether we are back in our home countries or in the Diaspora, and we have all the skills, resources, and ideas necessary to transform our communities. We need to claim our rightful place in the ecosystem of change and transformation in Africa, as leaders, drivers, and designers of development. AiD unleashes that."
AiD has developed a three-pronged approach to development, which includes Funds, a platform that enables Diaspora Africans and allies to invest directly in innovative African social change organizations; Connections, where exchange of expertise is facilitated between Diaspora and Continental Africans; and Voices, which amplifies the voices of people in and out of Africa who are committed and contributing to the continent's progress.
Solome said individuals interested in joining this collaborative community effort can engage by sharing tools, resources, information, as well as facilitating dialogue through various social media venues, including Facebook, Twitter, and Tumblr.
Solome, who was previously featured as a White House Champion of Change in January 2012, reflects on the concept behind AiD: "The idea of giving back, is something I have carried for a while. As someone who has dedicated all of my studies and work to Africa, I often asked myself, what's the best role for me as an African? How do I give back responsibly? How do I use the access and privilege that I have had and transfer it back home?"
AiD focuses on Africans as resource agents to encourage more investment in philanthropic and social causes built by African-led organizations.
—
To get involved or learn more about this initiative please visit http://www.africansinthediaspora.org
Click here to join the conversation on Facebook.