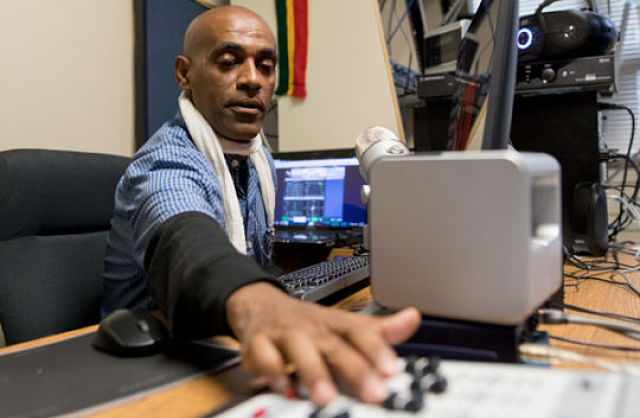 Aurora Sentinel
New Ethiopian-American Radio Aims to be Immigrant Voice in Aurora, Colorado
AURORA | Metro Aurora's newest radio station has been broadcasting for less than a month. But the low power FM station's presence on the air represents a 17-year journey for a radio station dedicated to the immigrant community of Colorado's most diverse city.
When 93.9 KETO-FM launched on Sept. 11, the Ethiopian New Year, it represented almost two decades of work for Endale Getahun, an Ethiopian immigrant whose dream has been to provide immigrants from across the world who live in Aurora a voice of their own.
"Sept. 11 we were on air. We got our license on Aug. 30 and the transmitter arrived on Aug. 8, which was my birthday. It was an awesome birthday gift," Getahun said. "And the (immigrant) community was surprised. Some of them didn't know (we were going to be on.) They were just switching the dial and found us."
While the radio station is in its infancy, it's broadcasting music and other news programs. But in the coming months, it plans to do everything from provide a platform for law enforcement officials, including the FBI and Homeland Security, to reach out to the immigrant community to broadcasting Aurora City Council meetings in 11 languages.
"We want to be the ear and mouth of the community," Getahun said. "We want to attract other speaking communities to fill the programming. After (we attract more programming) we will use radio animation to make sure certain programming airs at certain times. And we will have a week's worth of programming saved online as well."
Getahun said there's still work to do to fully realize his dream of what KETO can be including gathering more equipment to allow for things like call in shows. But after 17 years of work to make the station a reality, everything after getting the station on the air is the easy part.
"Building a capacity is much easier than getting to hear. Getting it (on the air) was the hardest part," Getahun said.
—
Join the conversation on Twitter and Facebook.