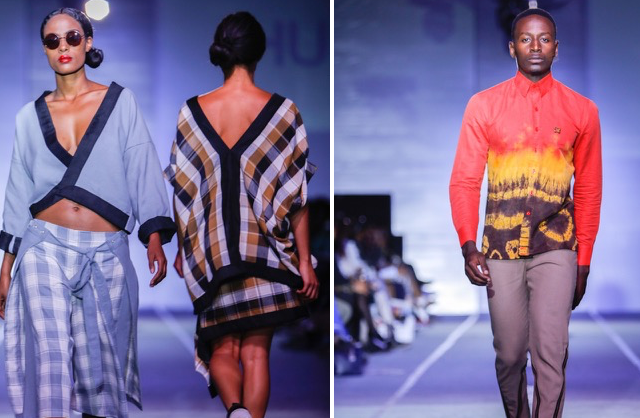 Tadias Magazine
By Tadias Staff
Published: Sunday, October 16h, 2016
New York (TADIAS) — This year's Hub of Africa Addis Fashion Week (HAFW), which celebrated its 5th anniversary, was held last week at the Millennium Hall in Ethiopia's capital. According to the event's press release the 2016 runway show featured "designers, stylists, hair & makeup artists as well as models from all across the African continent to promote African Fashion on an international stage."
Among the local Ethiopian designers highlighted included works by Hirut Gugsa (MELA), Lemlem (LALI COLLECTION), Aynalem Ayele (AYNI'S DESGIN), Mahlet Afework (MAFI), Fikerte Addis (YEFIKIR), Samrawit Mersiehazen (SAMRA Luxury World Class Leather), and Haile Garment by Jackie Mota (RATATOUILLE).
HAFW was held in collaboration with the Italian Embassy in Addis Ababa as well as the Italian Agency for Development Cooperation, while Senior Editor of Vogue Italia, Sara Maino, "directed a talk show for industry stakeholders on becoming the next vogue talent at Millenium Hall."
Since its inception HAFW has featured over 50 African designers and the organizers note that "opportunities that designers have gained include showing during New York African Fashion Week, connecting with international buyers and media, and projecting their brands to the international market."
Below are images courtesy of HAFW organizers.
—
Related:
Hub of Africa Addis Fashion Week 2015
In Pictures: Hub of Africa Fashion Week 2014
Join the conversation on Twitter and Facebook.