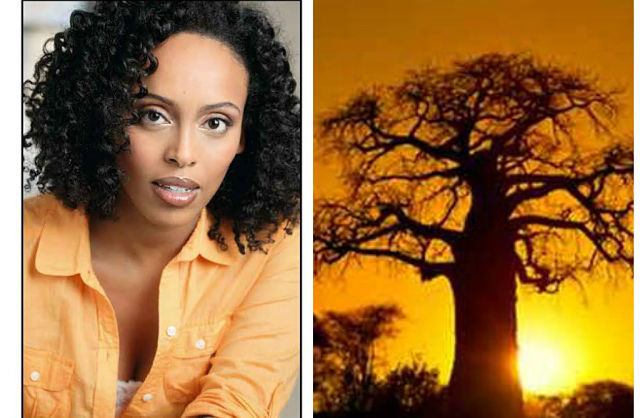 Tadias Magazine
By Tadias Staff
Published: Monday, October 19th, 2015
New York (TADIAS) — The world premiere of Antu Yacob's Mourning Sun, a new play set in Ethiopia and New York, opens next month at the West End Theatre in Manhattan.
Mourning Sun tells a love story between Ethiopian teenagers, Biftu and Abdi, that gets crudely interrupted by a forced arranged marriage resulting in Biftu becoming a fistula patient. Abdi finds refuge from his loss by getting himself immersed in a new culture in New York City, trying in vain to forget the past.
The Ethiopian-born playwright and actress, Antu Yacob, says the theatrical production is inspired by stories of various women that her physician sister shared with her while volunteering at the Addis Ababa Fistula hospital. "It's actually a hopeful story," Antu says. "They will end up meeting later in life."
Like many young people their age around the world the play's main characters, Biftu and Abdi, were "obsessed with Michael Jackson," says Antu, "and less about the cultural mores that would eventually change their lives forever. With a first act set in Ethiopia and the second in New York this play follows Biftu and Abdi as they navigate young love with the mental, emotional and spiritual effects of irreversible fistula."
Antu, who holds a Master of Fine Arts degree in Acting from Rutgers University, grew up in California and Minnesota before moving to New Jersey where she currently lives. Her television and film credits include a co-starring role in NBC's Law & Order as well as a lead role in Walking in Circles (NYU Film/Elegance Bratton) and a supporting role in Inspiration (SVA Film/Kaelan Kelly-Sorderlet). She has presented Mourning Sun at Crossroads Theater Company's Common Ground Festival and Project Y Theatre's Racey Plays Series.
"Her writing is moving, deep, and raw," says Michole Biancosino, Artistic Director of Project Y Theatre. "She manages to bring to light the simple and beautiful moments in a difficult life."
In addition to Antu, who also acts in the play, the cast for the NYC premiere of Mourning Sun includes Arlene Chico-Lugo (The Jackson Heights Trilogy, Theatre 167), Shamsuddin Abdul-Hamid (Midsummer Night's Dream, Shakespeare Theatre of New Jersey), Charles Everett (Next, Here Arts Center), Fadoua Hanine (xoxo I.B. Singer, Target Margin), Kevis Hillocks (King Lear, Public Theatre), John P. Keller (Jackson Heights 3AM, Theatre 167).
—
If You Go:
Mourning Sun by Antu Yacob
directed by Ari Laura Kreith
November 6-December 6
at the West End Theatre
263 W. 86th St., 2nd Fl.
www.theatre167.org/mourning-sun
Join the conversation on Twitter and Facebook.