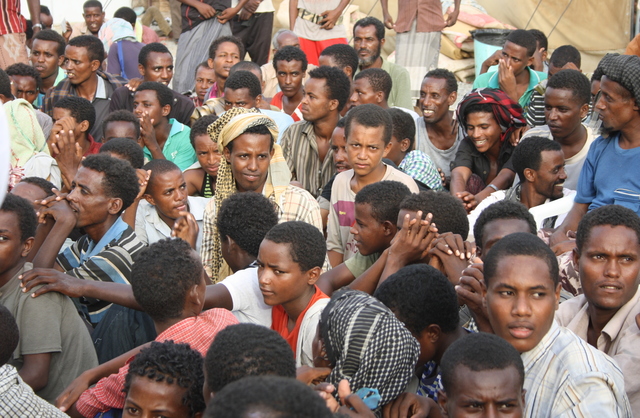 Ethiopia's government has temporarily banned its citizens from travelling abroad to look for work, the state-run Erta news agency reports.
The foreign ministry was quoted as saying countless Ethiopians had lost their lives or undergone untold physical and psychological trauma because of illegal human trafficking.
The decision was meant to "safeguard the well-being of citizens", it added.
The travel ban will remain in place until a "lasting solution" is found.
The ministry said the government had taken various measures to limit the suffering of its citizens, including setting up a national council and a taskforce to educate them.
But those measures had not been able to address the problem sufficiently, it added.
Employment agencies will also be barred from facilitating travel abroad.
Read more at BBC.
—
Related:
Video: Ethiopian migrants tell of torture and rape in Yemen (BBC)
Video: Inside Yemen's 'torture camps' (BBC News)
Join the conversation on Twitter and Facebook.