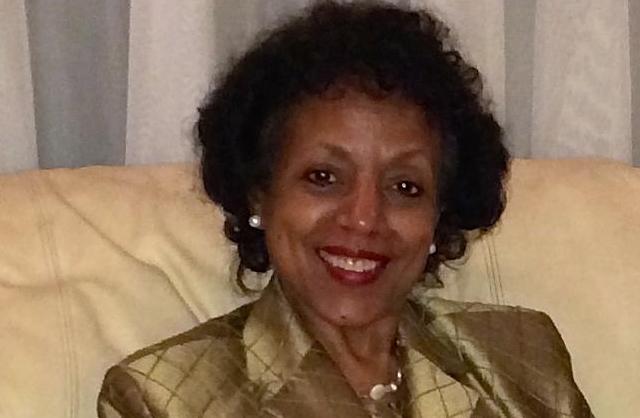 Tadias Magazine
By Tadias Staff
Published: Tuesday, October 28th, 2014
New York (TADIAS) – Abaynesh Asrat, Founder & CEO of Nation to Nation Networking (NNN) is among the 2014 honorees of the People of Distinction Humanitarian Awards. As a long-time board member of Hamlin Fistula USA foundation Abaynesh has been at the forefront of the campaign to treat and prevent fistula, which is a childbirth-related injury affecting thousands of women in Ethiopia as well as various countries around the world. As the National Fundraiser Chair for the 'Tesfa Ineste' campaign Abaynesh successfully mobilized the Ethiopian Diaspora in the United States to contribute toward the building of a regional hospital, the Harar Hamlin Fistula Center, in 2009.
Her continued involvement in the fight against fistula includes advocacy to expand educational institutions in Ethiopia with a special focus on training more midwives. In 2014 the Hamlin College of Midwives enrolled 21 Ethiopian students for the Bachelor of Science degree, increasing the total count of midwifery students to 89. "The opening of the Hamlin College of Midwives, about 12 kilometers from Addis Ababa, is the key to tackle, and even eradicate completely, this devastating childbirth injury" Abaynesh said in an interview with Tadias earlier this year. "I think, as we did a phenomenal job collectively to build the Harar Center, we can once again use our intellect and our financial support, individually and collectively, three-fold, toward the education of more students to graduate from the Hamlin Midwifery College." Her suggestion to add a clause banning the inappropriate taking of photos and videos of fistula patients in the Bill of Rights for patients with obstetric fistula was recently approved.
Abaynesh's New York-based non-profit, Nation to Nation Networking, works with various international organizations, including the United Nations, to bring together leaders from the private and public sectors by providing a networking platform to initiate collaborations across cultures and professions. In the past, Abaynesh has also been named one of New York Women's Agenda Galaxy Women (2004), Ambassador of Peace (2005) and also received the Chairmanship Volunteer Award (2005). In 2007 Abaynesh was part of the historic Abyssinian Baptist Church delegation that traveled from Harlem to Ethiopia in celebration of the legendary Church's second centennial and Ethiopia's millennium.
Abaynesh Asrat will be honored tonight with the second annual People of Distinction Humanitarian Awards at the City University of New York Graduate Center. The event, hosted by talk show host Al Cole from CBS Radio, recognizes "inspiring and dedicated 'Unsung Heroes' who are making our world a better place." Al Cole, the Director of People of Distinction Humanitarian Awards and Master of Ceremonies, launched the accolade in 2013 to celebrate "Unsung Heroes (as well as "Sung" Heroes) to share their stories of courage, humility and success."
Tadias Magazine congratulates Abaynesh Asrat on the well-deserved recognition.
–
Join the conversation on Twitter and Facebook.