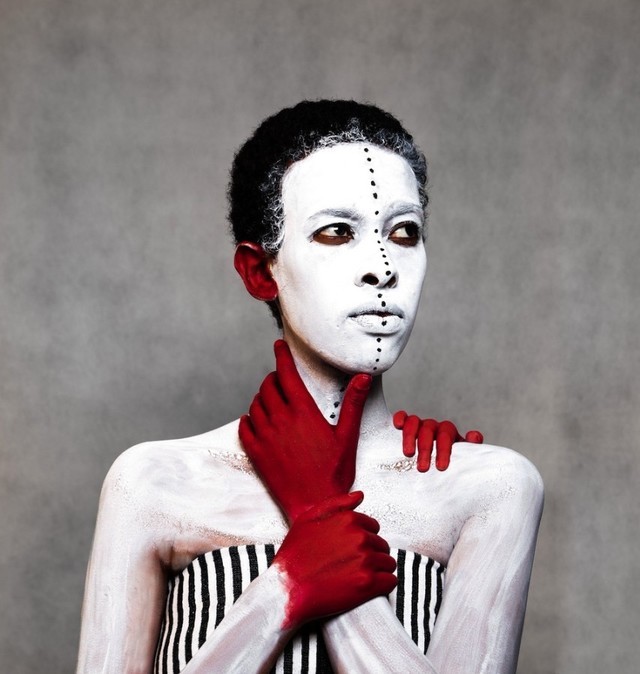 Wangechi Mutu, Yinka Shonibare, Aida Muluneh, Dante Alighieri.
These are some of the brilliant minds involved in "The Divine Comedy," a contemporary art exhibition at the Savannah College of Art and Design Museum of Art. One of these names, as you may have keenly ascertained, is not like the other. Dante's Italian heritage and an approximately 700-year age gap certainly separate him from the other figures listed on the press release. But 40 contemporary African artists have assembled in his honor, each creating an artistic homage to his timeless depictions of heaven, purgatory and hell.
The sprawling exhibition is divided into three categories, with a selection of artists each addressing themes associated with Dante's three poems. While a majority of religion-centric art exhibitions feature some combination of heavy-handed symbolism, oddly proportioned babies and golden halos, this exhibition opts for a rather different vibe.
For exmaple, Shonibare's "How to Blow Up Two Heads at Once (Gentlemen)" features two headless gentlemen clad in electric hued, vaguely imperial looking suits. The wild fabrics, which are actually manufactured in the Netherlands, embody the paradoxical nature of identity throughout Shonibare's work. And then there's Wangechi Mutu's hypnotic collage, depicting a shadowy creature with a swarm of dark somethings emerging from her ruptured midsection.
We spoke to Mutu about her featured work and the exhibition in general.
Read more at The Huffington Post »
—
Join the conversation on Twitter and Facebook.