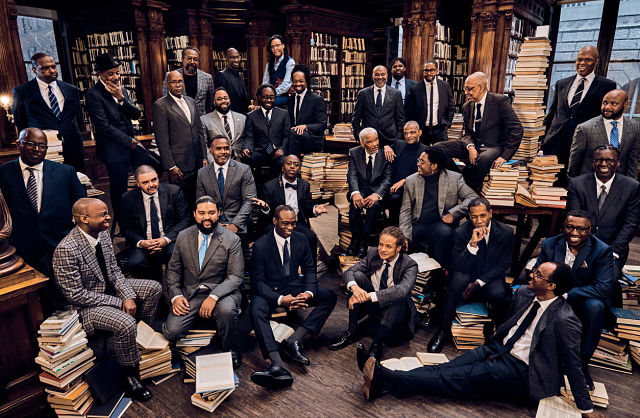 The New York Times
The last decade has seen a burgeoning multiplicity in America's literature, with gifted black men writing novels, poems and plays of great import. Some of them have even come to the attention of the literary establishment. Here follows a woefully incomplete roll call: Gregory Pardlo, Pulitzer, 2015. Colson Whitehead, National Book Award, 2016; Pulitzer, 2017. Tyehimba Jess, Pulitzer, 2017. Terrance Hayes, National Book Award, 2010. James McBride, National Book Award, 2013. Ross Gay, Danez Smith, Fred Moten and Yusef Komunyakaa, National Book Award finalists. The list goes on, and I have not touched on the writers who are not yet household names, whose arrival I await in the manner of James Baldwin's loving anticipation of his nephew's birth in his essay "A Letter to My Nephew" (1962), in which he wrote: "Here you were to be loved. To be loved … hard at once and forever to strengthen you against the loveless world."
To be sure, there is much to celebrate, but these recent developments are not without complication. "I can't help but think this comes out of the eight years of Barack Obama … and the backlash against him," says Farah Griffin, an author and scholar of black literature at Columbia University.
It is safe to say that Barack Obama may be the most famous African-American man who has ever lived. He represents an erudite, sophisticated blackness that mainstream culture has historically derided or dismissed. But that omnipresent image of a powerful, untouchable black man reinvigorated a rage and fear of blackness as old as the nation itself… It is in this charged reality that the work of black male writers finds itself in the spotlight.
Read the full article at nytimes.com »
—
Related:
'America Saw Him': Black Journalists on Obama's Victory, Ten Years Later [includes reflection by Ethiopian American Amdie Mengistu]
Join the conversation on Twitter and Facebook.