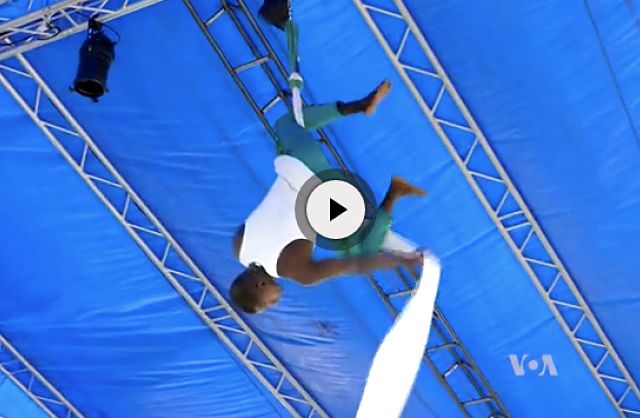 Circus groups from seven African countries showcased their skills over the weekend at the first African Circus Arts Festival in Ethiopia.
Juggling, balancing, gymnastics and other circus tricks were on display.
The circus is an up-and-coming art form in Africa.
Most of the performers are young people who come from difficult backgrounds.
Sabrina Pezzei organized the event. She said it helps young people gain confidence in themselves.
"It gives them also the opportunity to be socialized. It gives the opportunity to perform on stage and to be proud of themselves. It gives them self-esteem, self confidence."
—
Join the conversation on Twitter and Facebook.