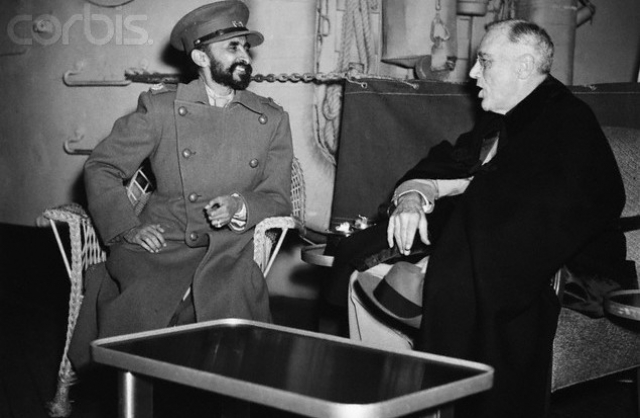 Addis Fortune via AllAfrica.com
OPINION
BY MIKIAS MERHATSIDK
On his return voyage from the Yalta Conference in February 1945, the then United States president, Franklin Roosevelt, held a successive one hour port-side chat with three kings. Aboard the heavy cruiser, USS Quincy, docked off the Great Bitter Lake of the Egyptian coast, the President discussed with King Farouk of Egypt, King Ibn Saud of Saudi Arabia, and the king of kings, Emperor Haileselassie of Ethiopia. This was the first face to face encounter between the leaders of Ethiopia and the United States.
Subsequently, the Emperor was able to meet with four US presidents in his six official visits to the United States, making him the leader with the highest number of official visits to Washington in the 20th century.
Of course, the Ethio-American relation goes way back to the time of Emperor Menelik and President Theodore Roosevelt. The United States was one of the pioneer countries to send a mission to Addis Abeba, after the victory of Adwa. Since then, the relationship between the two countries has seen highs and lows.