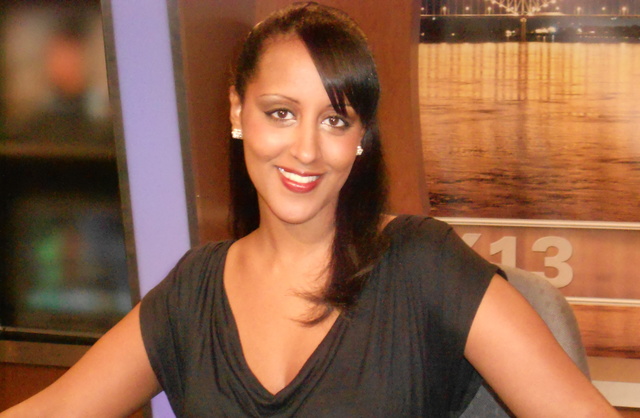 Tadias Magazine
By Tadias Staff
Updated: Wednesday, December 19, 2012
New York (TADIAS) – Ethiopian American Journalist Bofta Yimam, who is a reporter for Fox 13 News (WHBQ) in Memphis, Tennessee, is nominated for three Regional Emmy Awards by the National Academy of Television Arts & Sciences (Nashville/Mid-South Chapter). The winners will be announced on Saturday, January 26, 2013 at the Schermerhorn Symphony Center in Nashville were the the ceremony will be telecast live beginning at 8:00 PM.
Bofta has been nominated in three categories, including for excellence in "Continuing Coverage" for her reporting highlighting Kimberlee Morton (as in Kimberlee's Law) for Fox 13 News in Memphis. Kimberlee's Law was signed by Tennessee Governor Bill Haslam earlier this year to keep convicted rapists in prison for their full sentence, no exceptions. Kimberlee was brutally attacked in 1998 by a person whom she knew who raped, stabbed, and burned her with bleach. Bofta interviewed Kimberlee for the segment.
The young journalist, who is a native of Washington, D.C. and graduate of University of Maryland, College Park, is also nominated for two works in excellence for "Light Feature" reporting category. Her work spans topics mostly related to crime and politics. She covered the 2010 gubernatorial race in Atlanta and once exposed a police chief who bought off voters to win his election.
Bofta is a recipient of several media professional awards including the 2011 Regional Edward R. Murrow Best Breaking News Story Award, the 2009 Regional Edward R. Murrow Award as part of "Crime and the City" coverage, and the 2008 Community Broadcasters Association Best Breaking News Story Award.
—
Related:
Interview With Bofta Yimam of Fox 13 News (TADIAS)
Fox13 News reporter Bofta Yimam (WHBQ)
Video: Bofta reports on how Kimberlee Morton's tragedy led to a new state law (Fox13 News)

—
Join the conversation on Twitter and Facebook.