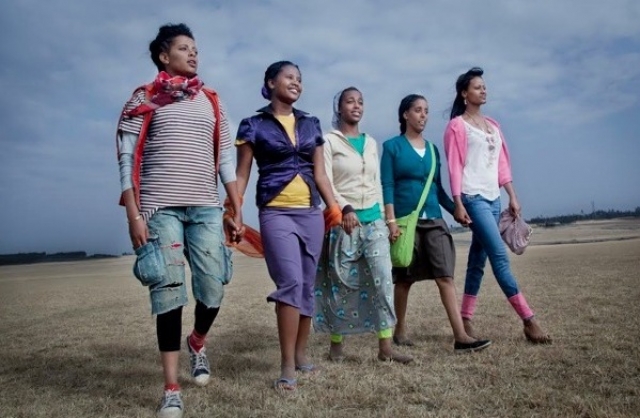 Whilst both Yegna and the Spice Girls were deliberately manufactured, comparisons between the Ethiopian girl group and their British predecessors are simplistic. Yegna are not in it for the money or the fame.
It's a cold and wet afternoon in Addis Ababa and the girls from Yegna (pronounced yen-ya) – Ethiopia's first and only manufactured pop band – straggle in late for their interview. Shaking off the rain from their umbrellas and clothes they greet each other warmly with smiles, kisses and hugs, excitedly chatting and giggling amongst themselves.
In time-honored teen tradition, their camaraderie – and their music – makes them stronger.
Read more at The Africa Report.
—
Join the conversation on Twitter and Facebook.