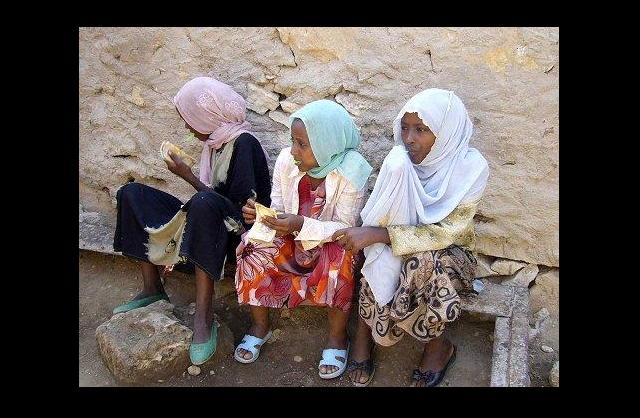 Voice of America
Lisa Schlein | Geneva
December 20, 2011
The International Organization for Migration says it is concerned and fearful about the fate of thousands of Ethiopian migrants stranded in deplorable conditions for many months in northern Yemen. Lisa Schlein reports for VOA from IOM headquarters in Geneva the organization says it has run out of funds to repatriate the migrants.
For more than one year, the International Organization for Migration has been providing critical humanitarian assistance to thousands of Ethiopian migrants stranded in Yemen who want to return home.
The agency so far, has managed to repatriate more than 6,000 migrants. Thousands more are waiting to return, but the International Organization for Migration says, except for a lucky few, it cannot help them because it has run out of money.
IOM spokeswoman Jemini Pandya says thanks to some emergency funding from Saudi Arabia and Japan, the agency will be able to charter three planes to help another group of migrants return home to Ethiopia soon.
"We have had 1,000 migrants travel-ready for some time now, but until we received the stop-gap funding from Saudi Arabia and Japan, we have not been able to take them home," she said. "In the next few days and weeks, we will be able to help most of them through these three charter flights. Among them are unaccompanied minors and medical cases. And, these medical cases include migrants who have suffered torture at the hands of smugglers, mainly through gunshot wounds or broken limbs."
The International Organization for Migration is urgently appealing for $2.5 million to assist an additional 6,000 Ethiopian migrants to return home.
In the past year, nearly 18,300 Ethiopian migrants have been registered in the northern Yemeni town of Haradh on the border with Saudi Arabia. Many were returned by Saudi Arabia because of their illegal status.
Every year, tens of thousands of desperate Ethiopians make the perilous journey across the Gulf of Aden to Yemen. They head toward Saudi Arabia in hopes of finding jobs in the Middle East.
Pandya says the vast majority of migrants are living in open, unprotected spaces in the town center without access to food, water, sanitation, shelter, or the means to earn money. She says the instability in Yemen has further marginalized the migrants.
"They have been made even more vulnerable by allegations that they have been recruited by opposing factions to fight," said Pandya. "Their exhausting ordeal, their exposure to the elements without adequate nutrition and sanitation and their exposure to violence means that many migrants are suffering from diseases and illnesses, from snake bites and are showing signs of mistreatment from smugglers and traffickers. And these include severe burns, broken limbs, gunshot wounds and other physical and sexual assaults."
The International Organization for Migration reports at least 30 migrants in Haradh have died in the past month, although it believes that figure is probably higher. The agency says the situation is critical and will only get worse the longer the migrants remain stranded along the Yemeni-Saudi Arabian border.
The organization is repeating its call to donors for more money so it can get the Ethiopian migrants home as soon as possible.
—
Source: VOANEWS.COM.