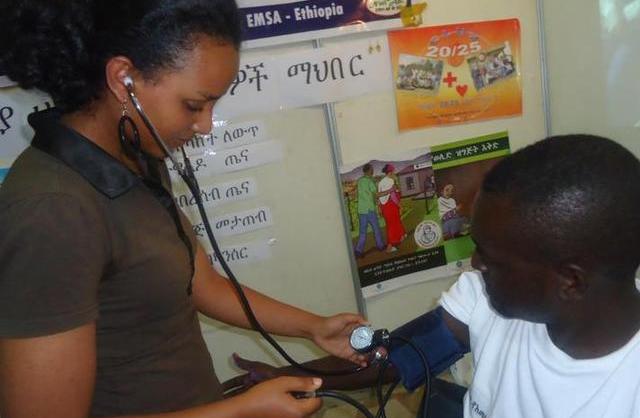 Ethiopia has struggled with a shortage of qualified doctors for years. In an effort to resolve that, it's vastly increased the sizes of existing classes and opened 13 new schools. But critics say Ethiopia is training a generation of woefully unqualified doctors.
Click here to listen to this report.
The pediatrics wing of St. Paul's Hospital in Addis Ababa is a busy place. Nervous parents move in and out, waiting for their kids to be seen.
There aren't a lot of doctors here, but there is one group of people that seems to be everywhere: young, white-coated medical students.
Until recently, Ethiopia had just one physician for every 100,000 people, but now the country is dramatically increasing the number of doctors it produces.
This year, the government opened 13 new medical schools, which more than doubled the number in the country. Ethiopia has also been increasing enrollment at existing schools.
"This year, for the first time, we enrolled 3,100 medical students, which is almost tenfold compared to what we used to enroll five, six years ago," said Dr. Tedros Adhanom, Ethiopia's foreign minister, who until recently served as minister of health.
Tedros says Ethiopia's severe physician shortage is one of the country's most pressing concerns.
Watch: A Glimpse Inside an Ethiopian Medical School

–
Read more at PRI.