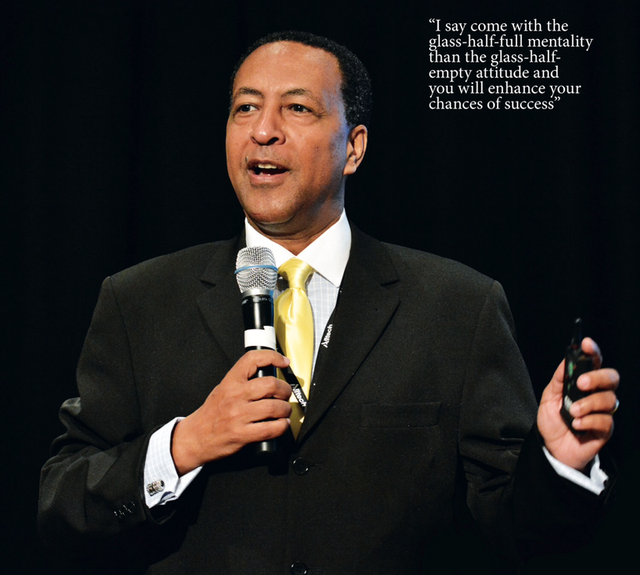 Tadias Magazine
By Tadias Staff
Published: Monday, December 22nd, 2014
New York (TADIAS) – Zemedeneh Negatu, the highly regarded Ethiopian American Managing Partner of Ernst & Young Ethiopia has been named among "The Top 15 CEOs of Africa to watch in 2015″ by the London-based African Business magazine. In their January issue the magazine's editors announced that they have "identified 15 African business leaders positioned to take advantage of the continent's opportunities in 2015 and are well equipped to ride the technological, demographics and social trends that will drive Africa's development".
"In selecting EY's Zemedeneh Negatu, the only one on the list from Ethiopia, the magazine said that he has been at the center of many of the country's high profile investment deals and turnarounds and cited the work he had done for Ethiopian Airlines, the $225 million Meta Brewery M&A deal for Diageo Plc of the UK, the world's largest spirits drinks maker and several other major cross boarder investment transactions in Africa," EY Ethiopia said in a statement. "Zemedeneh has won numerous other awards recently in including CEO magazine's award for Finance and was recognized as one of the '100 Most Influential Africans' of 2013 by New African magazine. The firm he heads, has recently won several awards including 'M&A Deal Maker of the Year' from Acquisition International magazine of the U.K."
"African Business said that 2015 could be a great year for sub-Saharan Africa for investment deal making since private equity funds will be investing the money they raised in 2014, meaning that professionals like Zemedeneh will play a key role."
—
Related:
Tadias Interview With Zemedeneh Negatu
Join the conversation on Twitter and Facebook.