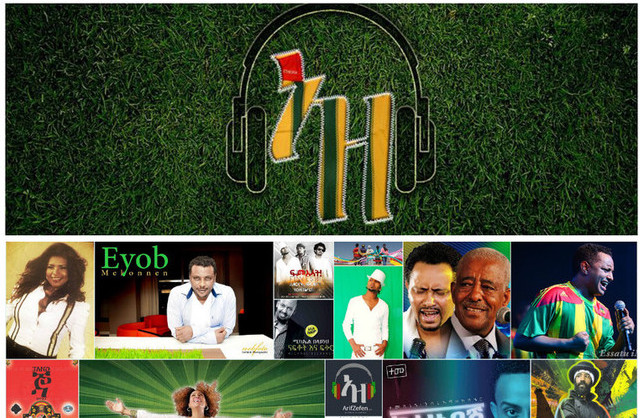 Tadias Magazine
By Tadias Staff
Published: December 25, 2013
New York (TADIAS) — Over the last decade CD sales have plummeted globally giving way to online music services such as Pandora Internet Radio and Spotify. For Ethiopian artists, however, the transition to digital music (still in progress) has been difficult given the lack of legal mechanisms and the proliferation of piracy in both online streaming and sales. But according to the founders of ArifZefen, a multi-channel music streaming service dedicated to the Ethiopian community worldwide, that may be changing soon. ArifZefen says it's committed to the artists that are behind this wonderful music, and it's conceived with the purpose of finding ways to compensate the musicians giving them control over their creative work. The California-based venture states: "Our vision is to create an economically sustainable, middle-income artist community in Ethiopia leveraging modern technology. We also assist artists to generate revenue from their work by helping them list their music for sale on some of the most popular music sales sites, like iTunes, and link to those points-of-sale directly from the app."
Currently, ArifZefen is available as a free app on both iOS and Android and on their website that features both established and up-and-coming singers in various categories: Best Oldies Collection, Timeless Classics, Easy Listening, Contemporary Greatest Hits — including songs by Tilahun Gessese, Mahmoud Ahmed, Aster Aweke, Teddy Afro, Jano, Eyob Mekonen, Kuku Sebsebe, Ephrem Tamiru, Rasselas, Jah Lude, Zeritu Kebede and more. "ArifZefen is committed to bringing a superior listening experience to fans of Ethiopian music, and it strives to capture our diverse musical heritage through a rich selection of music from all corners of Ethiopia," a representative of the Bay Area company said in an email. "By bringing listeners into our free, ad-supported service, we migrate them away from piracy while offering them a better music experience. Aggregating a large number of listeners allows us to generate revenue and share the profit with the artists that we are committed to support, and sustain the music we love."
ArifZefen also serves as a social platform by allowing users to share their favorite playlists on Facebook, Twitter, or via SMS and email. The company said it strives to provide a level playing field for all artists regardless of their popularity: "We do not decide what is good music and what isn't, and we generally leave it to the community to pick and consume its music of choice."
—
Learn more, listen and share your favorite Ethiopian music at ArifZefen.com.
Join the conversation on Twitter and Facebook.