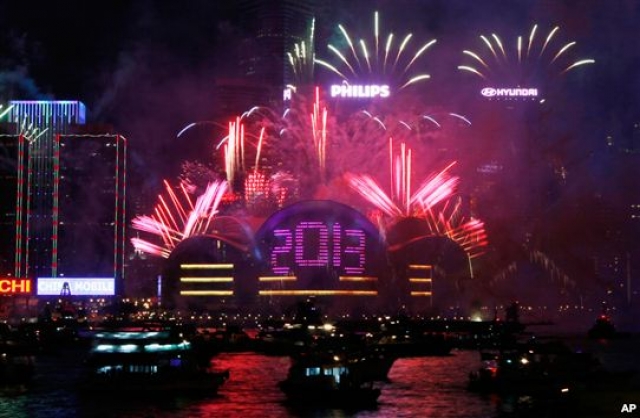 Nations across Europe, the Middle East and Asia have welcomed in the new year as celebrations unfold around the globe.
Fireworks lit up the sky over dozens of cities to celebrate the arrival of 2013, including festivities in Athens, Moscow and London. Dubai marked the new year with a light show at the world's tallest building, while in Italy, Pope Benedict visited the nativity scene in St. Peter's Square. Asian countries were the first to ring in the new year with big fireworks displays in Sydney and Hong Kong.
Read more and view photos at VOA News.