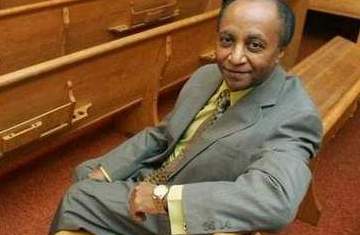 Above: Tsehay Demeke at the Debre Keranio Medhanialem
Church in Nashville. (Mandy Lunn/The Tennessean)
The Tennessean
By Juanita Cousins
January 11, 2010
A booming Ethiopian community in Nashville that almost lost its leader is leaning on its church and focusing on health care for a solid foundation in the transition to life in the United States.
Tsehay Demeke, a database engineer at Cumberland University who survived triple bypass surgery, credits his recovery to his faith and support from members of the Debre Keranio Medhanialem Eastern Orthodox Church, which celebrated its Christmas Jan. 7 in accordance with the Julian calendar.
The church is the anchor of Nashville's Ethiopian community, said Demeke, who sits on the church's advisory committee of elders. He also is the outgoing president of the Ethiopian Community Association, which he said has some 5,000 members in Nashville. Read more.