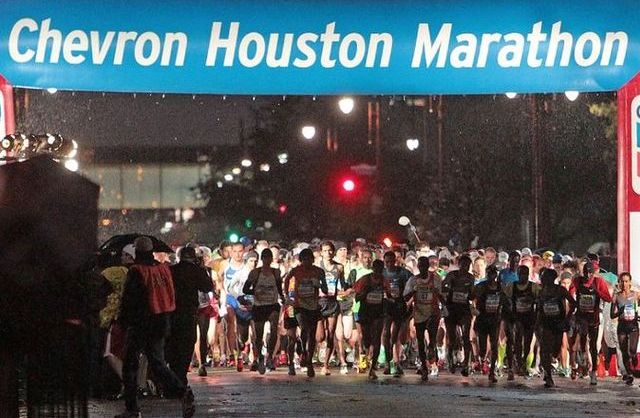 Rising star Worku wins men's division at Chevron Houston Marathon
Bazu Worku sported a slight smile as he crossed the finish line in the 41st Chevron Houston Marathon on Sunday.
But that smile broadened considerably as he made his rain-soaked victory lap with the Ethiopian flag draped over his shoulder — the reality of his first marathon win beginning to seep through.
Merima Mohammed perseveres through injury to win women's Houston Marathon
By Corey Roepken
Merima Mohammed has been leaving her mark all over the world for the last four years. On Sunday, she left a running imprint on Houston that will not soon be forgotten.
Despite suffering from a lingering left leg injury, Mohammed ran away from the lead pack with five miles left and coasted to victory in the 41st Chevron Houston Marathon.
Click here to read more at Houston Chronicle.
—
Join the conversation on Twitter and Facebook.