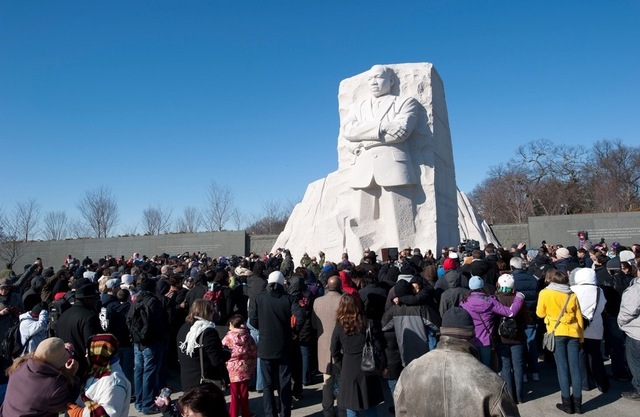 Tadias Magazine
By Tadias Staff
Published: Monday, January 16, 2012
New York (TADIAS) – This year marks the first MLK day celebration since the unveiling of the new memorial at the National Mall in Washington, D.C.
We followed up with photographer Gediyon Kifle who has been documenting the Martin Luther King, Jr. National Memorial project for over a decade.
"I have worked on the project for 12 years photographing everything from the design competition to the dedication by President Obama," Gediyon told TADIAS in a recent interview. "I was initially hired to document the submitted design competitions — that's how my relationship with the foundation started." Gediyon added: "It has been a great privilege to witness the process with my own eyes through three presidents including President Clinton and President Bush."
The MLK memorial features a 30-foot granite sculpture, located near Washington, D.C.'s Tidal Basin between the Jefferson and Lincoln memorials. It includes a crescent-shaped inscription wall containing 14 excerpts from some of Dr King's most memorable speeches.
According to the park's web site: "The memorial is envisioned as a quiet and receptive space, yet at the same time, powerful and emotionally evocative, reflecting the spirit of the message Dr. King delivered and the role he played in society."
The monument has also been a point of controversy with conflict topics ranging from the memorial's location at the National Mall and giving a Chinese sculptor the contract, to Dr. King's facial expression as depicted on the statue. The most recent criticism came from author Maya Angelou who protested an inclusion of an incorrectly paraphrased quote, which the poet said makes the civil rights leader sound 'arrogant.' Interior Secretary Ken Salazar announced a change will be made regarding the latter complaint shortly.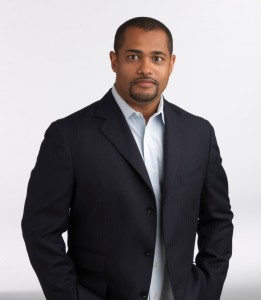 (Photo of Gediyon Kifle by David Sharp)
For Gediyon the most memorable moments were photographing the people who had either known Dr. King or were inspired by him. "Congressman John Lewis specifically," he said, referring to the civil rights legend from Atlanta, Georgia. "Every time he speaks it feels like you are in that zone, at that moment, he has a way of expressing and talking about it and it feels like he is speaking about an incident that happened yesterday." He added other figures: "People like Jesse Jackson who was there with him, and Ambassador Andrew Young. And there is the family, his children, his sister, and his wife before she passed away, hearing them speak and photographing them gives you a sense of closeness to his legacy."
"I have tremendous respect and admiration for the people who made this happen," Gediyon said. "A small group of them, they raised 120 million dollars, and built a memorial for a peacemaker placed near presidents and military heroes. That's a big accomplishment that some thought would never materialize."
Gediyon was born in Ethiopia and came to the United States with his family when he was 10 years old. "Ever since then I have pretty much lived on the East Coast. I attended East Tennnessee State University and studied Mass communication. I did not study photography," he said. "But I paid my way by doing photography work. It all began with my mother giving me a Canon camera when I was ten years old. I give my mother credit for giving me my first toy. There has never been a dull moment since then."
Regarding his experience with the MLK project, Gediyon said: "When you take a break and think about it, the historical magnitude of the work kind of jolts you. I mean an ordinary man being honored with a memorial between Lincoln and Jefferson. Can you imagine that? Can you imagine being in his skin, a person who was being poked from every side. And he was saying 'be patient.' He was 39 years old when he died. He was ahead of his time!"
—
Related:
MLK's Invitation from Haile Selassie in 1964 (TADIAS)
Join the conversation on Twitter and Facebook.