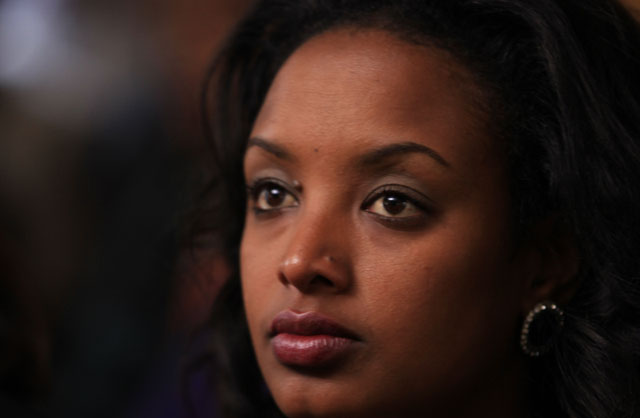 Indiewire.com
BY TAYLOR LINDSAY
Meron Getnet ("Difret")
Why You May Know Her: Starring in the first Ethiopian film to ever premiere at Sundance, Meron Getnet is a renown actress, poet, and playwright in Ethiopia. She was one of four Ethiopians chosen to attend President Obama's African Youth Leaders Forum in DC. She is a feature a popular TV drama and is already a star in her country. And she's rising in America with her debut at Sundance in a film written and directed by Zeresenay Berhane Mehari and executively produced by Angelina Jolie.
What Sundance Could Mean for Her: A breakout performance in the US. "Difret" is the story of a 14-year-old girl caught up in a country's staggering progression toward equal rights. When she acts in self-defense, an aspiring young lawyer (Getnet) risks her career to represent the child and save her life. Based on real events, the World Dramatic film promises a daring and moving story. And hopefully a new spotlight for Getnet.
What's Next? Getnet is currently working on her Masters on development and the arts at Addis Abada University. There's nothing official in the works for more feature film performance, but this might be the first of many (or at least a couple) more.
Read more here.
—
Related:
Ethiopian Film Difret – A Story of Resilience Premieres at 2014 Sundance Festival
Sundance: Angelina Jolie Joins Ethiopian Pic 'Difret' as Executive Producer
Feature Film Difret Selected for 2014 Sundance Film Festival
Join the conversation on Twitter and Facebook.