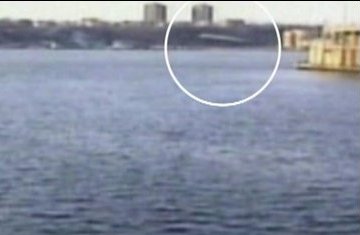 Above: Video of plane crash landing
BBC
Sunday, 18 January 2009
US air accident investigators have given details of the drama aboard an airliner just before it successfully ditched in a New York river.
"We're going to be in the Hudson," were the last words the captain said to air-traffic control soon after reporting engine damage from a bird strike.
Flight attendants said they had heard a loud thud and then complete silence after the engines failed.
The operation to raise the semi-submerged plane is continuing.
Investigators are trying to retrieve the Airbus's flight recorders.
All 155 passengers and crew on US Airways Flight 1549 escaped relatively unharmed from the dramatic crash-landing on Thursday afternoon.
The captain, Chesley B "Sully" Sullenberger, stayed aboard the sinking plane to ensure everyone left safely and has been hailed as a hero. Read more at BBC.