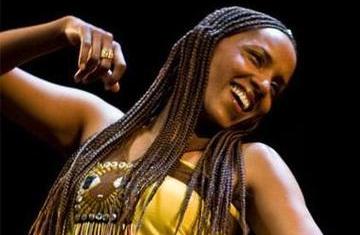 Afrik.com
By Anissa Herrou, translated by Will Garthey Mould
Saturday 17 January 2009
Minyeshu: "Proud to be Ethiopian"
Minyeshu's second album, Dire Dawa, is an introduction into a colourful world. Rich with folkloric influences and modern tones, the album's repertoire ensnares the listener with Minyeshu's suave and warm voice. A fully accomplished artist in her own right, she captivates her audience with bewitching dance steps. In an interview with Afrik.com the young artist talks about her music, her culture and her beloved country, Ethiopia.
Minyeshu's musical adventure started in Adis Ababa some years back. After successfully graduating from a training course at the National Theatre as a full fledged artist, she packed bag and baggage and hit European capitals with an incalculable dose of motivation.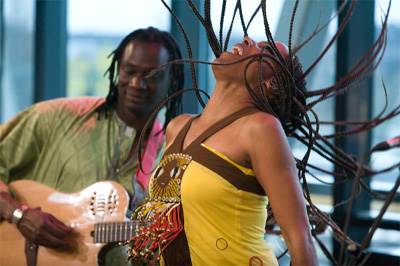 Her first album titled Meba was released in 2002 and is a blend of traditional Ethiopian music with modern Western arrangements. Six years later, October 2008, she is back with an invitation to discover yet another dazzling album, Dire Dawa. Just like her village of birth, which also goes by the name Dire Dawa – between the Ethiopian capital, Adis Ababa, and Djibouti – the artist's second opus is vivacious, colourful, energetic and refreshing.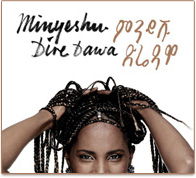 Minyeshu talks about her influences, her wishes as well as her hopes. Read the interview at Afrik.com.