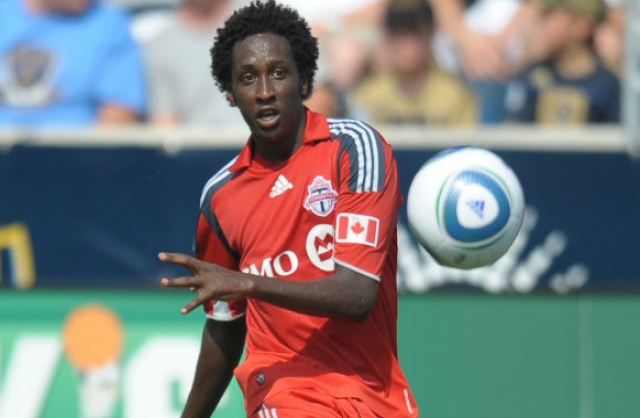 By James Montague, CNN
(CNN) — Life had not quite worked out the way Fuad Ibrahim had planned.
A few years ago the whole world was laid out at the 21-year-old American striker's feet. Ibee, as he is known by his coaches and teammates, was considered one of the most naturally talented players ever to emerge in U.S. soccer.
He was quickly brought into the national team set up, playing in every game at the Under-17 World Cup finals. At the age of 16 he was the second youngest player ever to be drafted into the MLS. Perhaps prophetically, the youngest was Freddy Adu, a name that has become a euphemism for talent unfulfilled.
And then out of the blue an email arrived from the country of his birth — Ethiopia.
"It said that Ethiopia would like to invite me to play for the national team," Ibee told CNN, speaking from his hotel room in the capital Addis Ababa.
Watch: Africa gears up for football feast

—
Related:
Africa Cup of Nations 2013: Ethiopia Inspired by Their Past (BBC)
Bonuses Promised to Ethiopian Players (BBC)
In Pictures: Countdown to Africa Cup 2013 (TADIAS)
Coach Says Ethiopia Ready Despite Second-guessing (TADIAS)
In Pictures: Photographs of the Walya Antelopes – Ethiopia's National Soccer Team

—
Join the conversation on Twitter and Facebook.