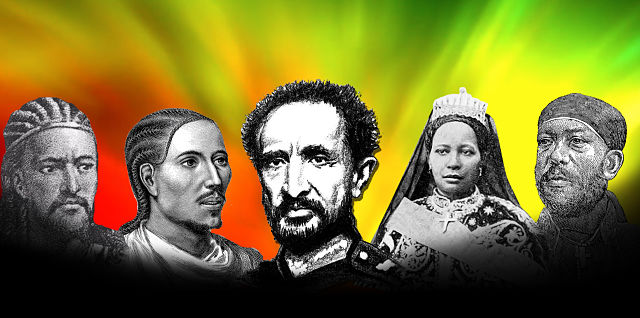 Tadias Magazine
By Tadias Staff
January 18th, 2018
New York (TADIAS) — Ethiopia is the only country in Africa that doesn't have "Independence Day" on its calendar because it has never been colonized.
The universal impact of Ethiopia's ancient and independent history on the Pan-African world will be the subject of an upcoming event in Washington, D.C. hosted by The Society of Ethiopians Established in Diaspora (SEED).
SEED announced that their 26th Annual Awards Dinner on Sunday, May 27, 2018 will posthumously honor the past five Emperors of Ethiopia including Emperor Tewodros II (1818 – 1868), Emperor Yohannes IV (1837 – 1889), Emperor Menelik II (1844 – 1913), Empress Zewditu (1876 – 1930), and Emperor Haile Selassie I (1892 – 1975).
The press release also notes "a special feature program for the last emperor, H.I.M. Haile Selassie I, in an effort to uplift and recognize Ethiopia's universal and unique impact in the Pan African movement, black freedom struggles around the world, the civil rights movement in the United States, and in Ethiopia."
"Ethiopian history is so rich and its role in the black liberation movement and around the world goes without saying," said SEED Chairman, Dr. Melaku Lakew. "Nelson Mandela, Rep. Ron Dellums, and others have spoken about Ethiopia's impact, but it is rare that we, as Ethiopians and friends of Ethiopia, get the opportunity to create a platform to recognize not only the impact they made in Ethiopia, but the influence they had on the rest of the world as well."
—
If You Go:
The event takes place on May 27, 2018 at College Park Marriott Hotel Conference Center 3501 University Boulevard E. Hyattsville, Maryland. More info at www.ethioseed.org.
Related:
African American and Ethiopian Relations
The Case of Melaku E. Bayen and John Robinson: Ethiopia, U.S. and the Pan-African Movement
Join the conversation on Twitter and Facebook.