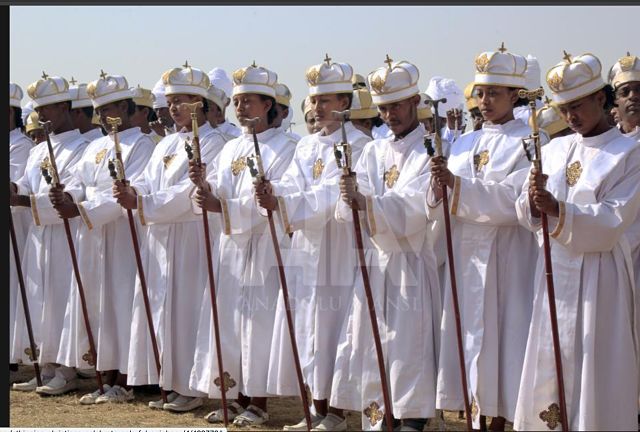 By Addis Getachew
ADDIS ABABA — Followers of the Ethiopian Orthodox faith on Friday celebrated Timket — also called the Epiphany — a holiday commemorating Jesus' baptism in the Jordan River.
To mark the day, tents called Tabots were pitched to house tablets bearing the Ten Commandments from all churches.
Hundreds of thousands gathered at Jan Meda, the largest open field in the capital Addis Ababa, where 11 Tabots were placed in tents for the Timket celebration.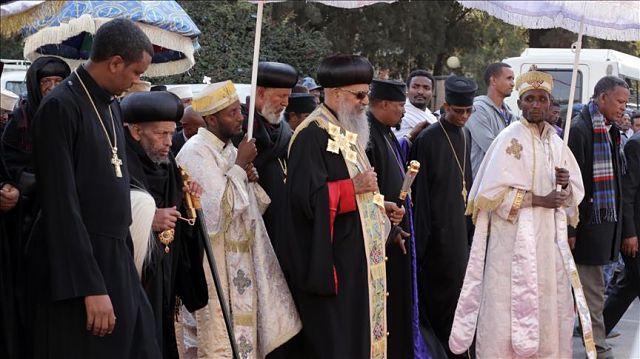 Ethiopian Orthodox Tewahedo Church Abune Mathias (C) attends the celebrations at Meyazia 27 Square in Addis Ababa on January 18, 2018. (Photo by Minasse Wondimu Hailu)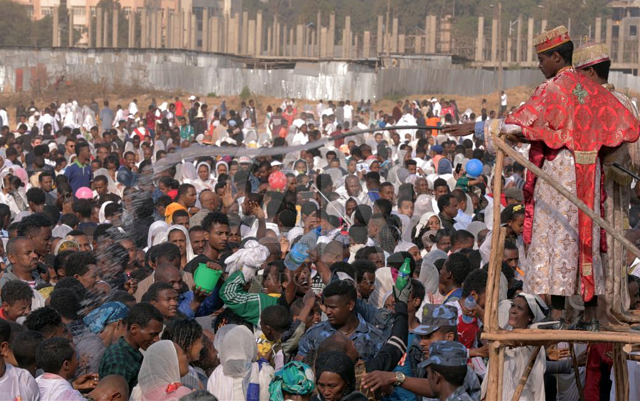 (Photo by Minasse Wondimu Hailu)
—
Join the conversation on Twitter and Facebook.