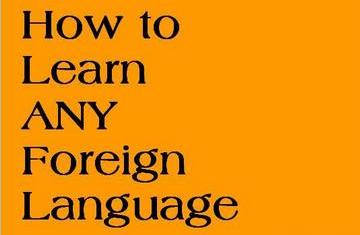 BY chitra Aiyar
January 23, 2009
If you are interested in participating, email a few sentences about why you want to participate to the email provided at the bottom by February 1, 2009. Subject line – "mother tongue blog"
What it is?
A community blog consisting of participants committed to learning, relearning, mastering, claiming, reclaiming their mother tongues, whatever language it may be. Participants commit to spending at least 15 minutes a day towards their goal and posting weekly to the group about their process – both the struggles and successes. The blog provides both community and accountability for what can often be a daunting journey. The blog will launch on february 21, 2009 – international mother language day – and will continue for one year. The blog will be accessible only to participants, not the broader public. At the end of one year, we are hoping to use the blog as the basis for an anthology about reclaiming one's mother tongue and at the very least, offer a guarantee that all participants will make progress towards reclaiming their mother tongues.
Background
For a long time, I've been hunting for a good book on learning language as an adult and never found one that met my specific needs. I decided that I should put together an anthology, specifically about learning one's mother tongue which I think is a different process from just learning a foreign language. And since I do best when I learn in community I am starting this blog that will be filled with participants learning different languages but probably facing similar struggles. I believe very strongly that hearing each others stories and processes may be the push that we need to reclaim our mother tongues. I am hopeful that this blog can help people work through whatever mental and emotional blocks they might have about learning language and offer solidarity in the struggle.
Logistics
If you want to participate, please email a quick summary about who you are and why you are interested in participating by february 1, 2009 to chitra.aiyar@gmail.com subject line "mother tongue blog". All participants will receive further information about how the blog will function. Once the blog starts, it will only be open and accessible to registered participants
How is mother tongue defined?
Self-defined, it could be the language your mother or father speaks or the language that your grandparents speak or any language that you feel that you should speak. "mother tongues" are distinct from "foreign languages" which don't carry the weight of ancestral roots or shame or exile…
Who can participate?
Anyone! The more diverse a group the better – please recruit your friends and family. And it would be wonderful to have participants not based in the US.
Do I have to have a certain level of proficiency in the language?
No, beginners and great conversationalists are both welcome. We want anyone who feels that they want to improve their skills, regardless of where their starting point is.
How will the blog help me to learn a language?
We're not going to be providing specific instruction in specific languages although individuals who are learning the same language can connect and some tips and strategies may be relevant to different languages. The main purpose is to have a collective place to document the process of learning – the struggles and success – and to have some accountability after the initial excitement fades.
What is the connection between this blog and a future anthology?
I am hoping that the blog can serve as the basis for a future anthology – participants can write essays based on their experiences over a year and this can be interspersed with individual blog posts. Of course, no writings will be used for the anthology unless the author is willing – you can participate in the blog and not have anything published in the anthology.
I am a private person and scared of blogs
Me too! Access to the blog will be limited to participants and all participants will be encourage to use usernames if they are uncomfortable with revealing who they are.
One year is a long time – What if I am not ready to make that commitment?
Then this might not be the time for you to participate. We're not necessarily looking for fast or advanced learners or people who have the luxury to study for hours a day, but we are looking for thoughtful individuals willing to commit to a daily practice of 15 minutes over a one-year period and willing to share their process with others.
Any other questions?
Email chitra.aiyar@gmail.com