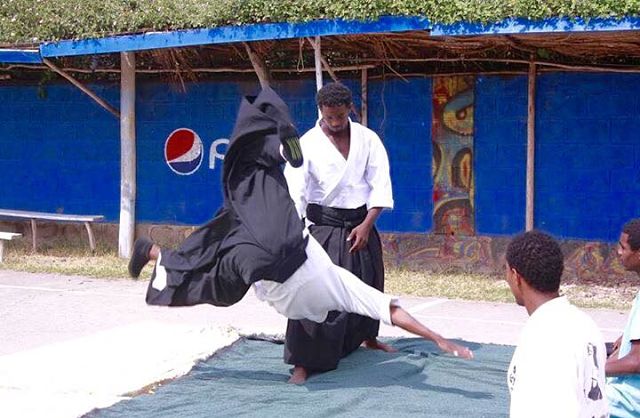 Tadias Magazine
By Tseday Alehegn
Updated: Monday, January 25th, 2016
New York (TADIAS) — The city of Hawassa in southern Ethiopia — located by the beautiful Great Rift valley lake of the same name — is also home to the country's first Aikido center (dojo). The Hawassa dojo is the main headquarter for training in this modern Japanese martial art, which is a non-competitive practice developed by Morihei Ueshiba in the late 1920s. The term Aikido is often translated as 'The Way of Harmony' and the techniques emphasize self defense while simultaneously protecting an attacker from harm. Since the first official association was registered in Japan in 1942 aikido has spread across the globe.
In 2005 the late sociologist and professor Don Levine, who practiced and wrote extensively about Aikido in addition to his scholarly work on Ethiopian society, formed the foundation for Aikido Ethiopia with his first mentee Tesfaye Tekelu. After pursuing several years of intensive training at dojos around the world and completing leadership and training courses in Petaluma, California Tesfaye received his first black belt in 2009. With his second black belt Tesfaye is now the highest ranking Aikido practitioner from East Africa.
Hawassa's original dojo was part of a broader project entitled 'Action for Youth and Community Change' (AYCC) that functioned as an NGO run by youth leaders. In addition to an aikido center, the project incorporates a circus (One Love Theater), a girls empowerment program (Long Live the Girls), a health education and recreation center, a visual and music program, and a library.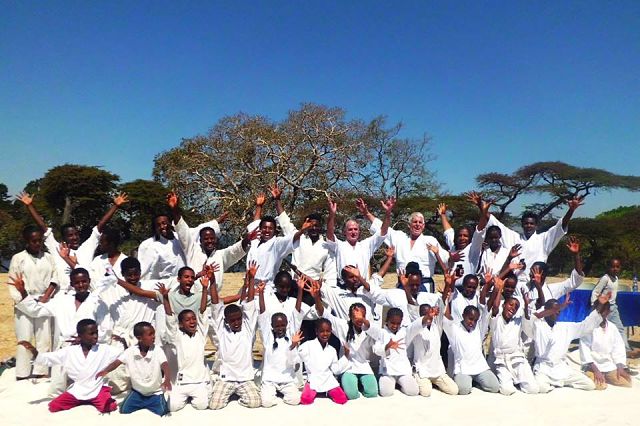 (Photo Courtesy of Aikido Ethiopia)
"The principles of Aikido are part of the foundation of the entire AYCC project" Tesfaye tells Tadias. "The bigger picture was that whether it's music, theater, or even a library or resource center it all had an Aikido component as its base." This includes a primary focus on developing conflict resolution skills, non-violent communication and peace education. In partnership with Aiki Extensions, a U.S. based non-profit focusing on applying Aikido principles off-the-matt, AYCC provides programming and resources to approximately 400 youth in Hawassa. AYCC's circus, theater shows, sports and arts exhibitions currently reach an audience of over 75,000 individuals. As one of the leaders of AYCC Tesfaye wants the participating youth "to not just engage in the activities, but also to be in charge of running the project and leading it."
Two months ago, Tesfaye launched a crowdfunding campaign that successfully raised approximately $30,000 to secure land in Hawassa to build Ethiopia's (and East Africa's) first fully furnished Aikido center and dojo. With additional financial assistance of $70,000 from the Japanese Embassy for construction Aikido Ethiopia's new dojo, named in memory of Don Levine, plans to serve 1,000 youth and local community members and provide high quality mats for Aikido practice as well as AYCC's One Love Theater circus.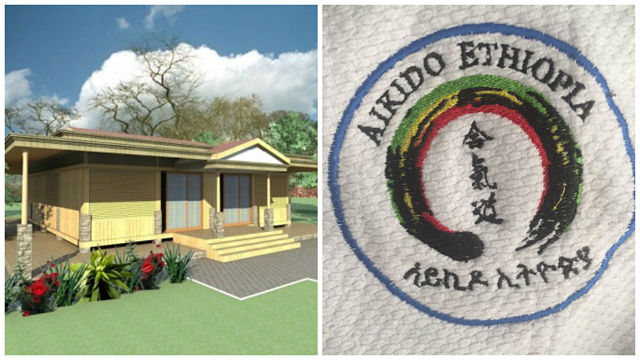 (Photo Courtesy of Aikido Ethiopia)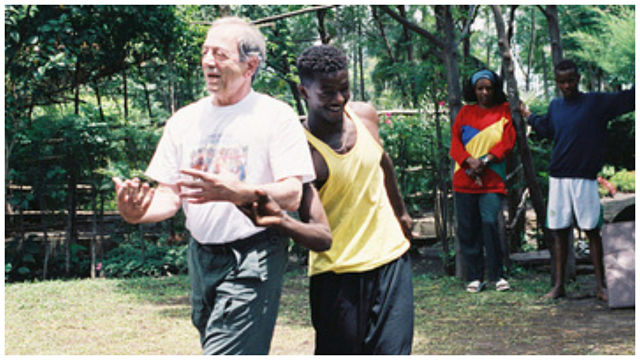 Don Levine shows Tesfaye Tekelu his very first Aikido technique in 2005. (Photo: Aikido Ethiopia)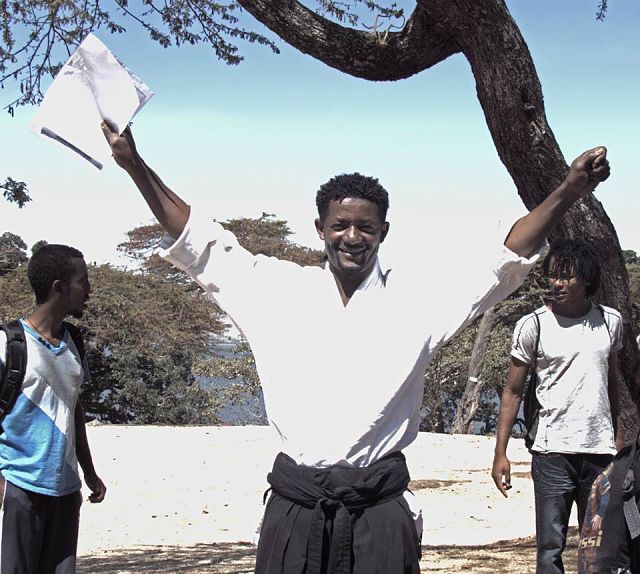 In January 2015 Tesfaye celebrates the first Aikido black belt tests administered in Ethiopia. (Courtesy photo)
"I'm hoping to take Aikido Ethiopia to the next level," Tesfaye says as he describes plans to build the new space. "It is our vision to develop the compound as an inclusive environment dedicated to teaching Aikido. The dojo in Ethiopia welcomes everybody to engage in training across borders, and aims to promote a unified Pan-African relationship bearing in mind the Aikido spirit of being open-hearted." Tesfaye also seeks to build an international connection with Aikido World Headquarters (Hombu Dojo) in Japan while continuing the partnership with Aiki Extensions and Peace Dojos International.
Last January Tesfaye's Sensei, Richard Strozzi-Heckler, traveled to Ethiopia to administer the first six black belt tests in Hawassa. "All six of the tests were unequivocally superior in technique, execution, finesse, and spirit," Strozzi-Heckler shared in a reflection piece.
The new batch of black belt practitioners are poised to help expand Aikido nationally in Ethiopia with dojos scheduled to be established in Addis Ababa, Gondar, Bahir Dar, Mekele, Adama (Nazret), Arba Minch, Shashamene, Wolaita Sodo, Dire Dawa, and Harar in 2016.
"I think Aikido Ethiopia has a strong base and foundation," Tesfaye says enthusiastically. "We're in a transformation period right now."
—
Related:
The Art of Peace, Tesfaye Tekelu's Journey and Ethiopia's First Aikido Dojo
Join the conversation on Twitter and Facebook.