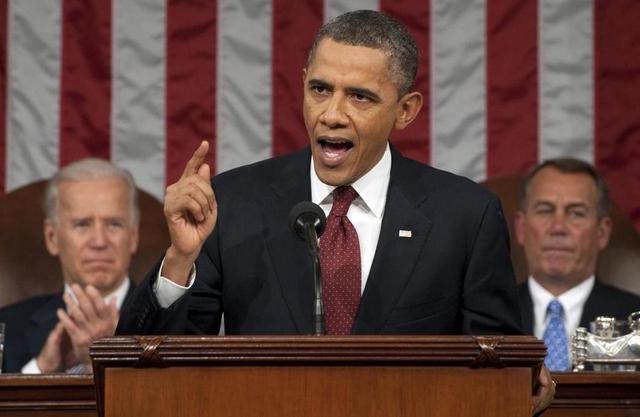 By Fanna Haile-Selassie & Ben Jeffords
It's President Barack Obama's third official State of the Union speech, and a lot has changed since he campaigned on hope.
"Three years ago, he said he would like to see us not have red states and blue states, but have the United States. Unfortunately, I think it's gone just the opposite way. We are more red and more blue than we've ever been," says Larry Weatherford, an Obama sympathizer.
"It's not just him. This is one of the great fallacies, everybody blames the president. It's the Congress that does this stuff, he just signs it into law or whatever. He's got to find a way to make them knuckleheads work with each other," explains voter Randy Sherman.
Depending on who you talk to, that division in Congress is the fault of entrenched political parties, the leadership failures of President Obama, or even outside influence on Congress. But what seems to be the same, is the public's doubt whether or not the political system can even be changed.
Click here to watch the video.
State Of The Union 2012: Obama Delivers Address (LIVE VIDEO & UPDATES)
—
Related:
Obama to Republicans: Game on (AP)
Obama Speech Makes Pitch for Economic Fairness (NYT)
Election 2012: Room for Debate – Were We Wrong About Obama?