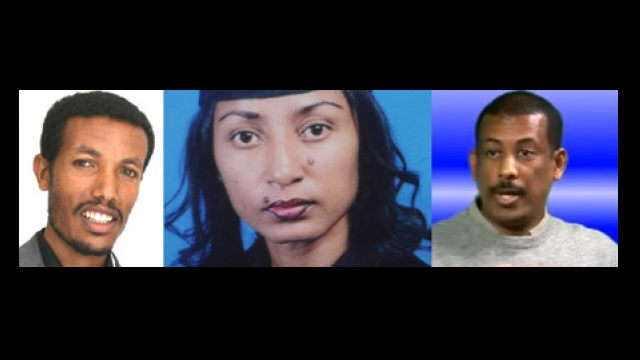 Update: VOA interview with Ethiopian Review editor (audio)
By Associated Press
Updated: Thursday, January 26, 2012
ADDIS ABABA, Ethiopia — An Ethiopian judge has sentenced a group of five journalists and politicians to prison sentences ranging from 14 years to life.
The five were arrested last year and charged last week under Ethiopia's controversial anti-terrorism laws.
Judge Endeshaw Adane said Thursday that Ethiopia's federal high court found Elias Kifle, editor-in-chief of a U.S.-based opposition website, guilty of terrorism. He was sentenced to life imprisonment. Kifle was tried in absentia.
The judge gave prison sentences of 14 years for Wubshet Taye, deputy editor-in-chief of the recently closed-down weekly Awramba Times, and Reeyot Alemu, a columnist of independent weekly Feteh. One opposition politician was sentenced to 17 years, and the other to 19 years.
Reeyot's lawyer, Molla Zegeye, says his client will appeal.
The maximum sentence for terrorism under Ethiopia's anti terrorism laws is capital punishment.
Read more: Ethiopia: Journalists, Politicians Get Jail Time (ABC)