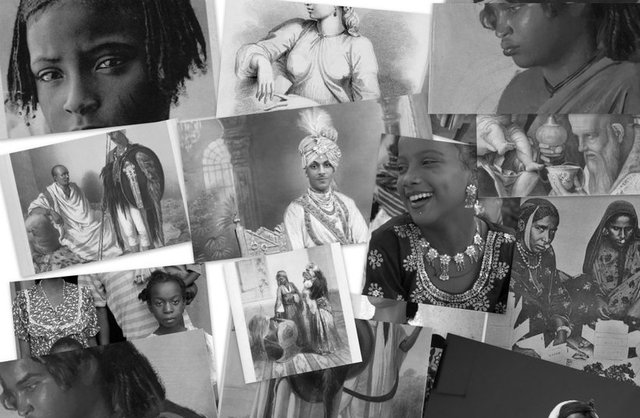 Tadias Magazine
Events News
Published: Saturday, January 26, 2013
New York (TADIAS) – In celebration of Black History Month the Schomburg Center for Research in Black Culture will host a five-month exhibition highlighting the history of Africans in India, which is scheduled to open for the public on February 1st.
"The exhibition will feature the extraordinary achievements of Africans who made their mark on Indian history," the Schomburg Center said in a press release. "At the Africans in India preview, on January 30th, 2013, Her Excellency Ambassador Nirupama Rao of India will give remarks."
This historical showcase, curated by Dr. Sylviane A. Diouf, curator of Digital Collections at the Schomburg, and Dr. Kenneth X. Robbins, collector and co-editor of African Elites in India: Habshi Amarat, is the first of its kind that retraces the lives and achievements of the many talented and prominent Africans in India.
"Since the 1400s, people from Ethiopia, Eritrea, Somalia, and adjoining areas, have greatly distinguished themselves in India. The success was theirs but it is also a strong testimony to the open-mindedness of a society in which they were a small religious and ethnic minority, originally of low status," says Dr. Sylviane A. Diouf. " As foreigners and Muslims, Africans ruled over indigenous Hindu, Muslim and Jewish populations."
Besides the presence of written documents, Africans have been immortalized in the rich paintings of different eras, states, and styles that form an important component of Indian culture.
"Although they were a common sight for centuries, the Africans who were an integral part of the history and culture of the Indian subcontinent have not received, in the present, the recognition they deserve," the announcement said. "This groundbreaking exhibition brings out of obscurity the lives and achievements of some of the talented and prominent Sidis of yesterday and inscribes their unique story in the fascinating history of the global African Diaspora."
Related Programs:
First Fridays at the Schomburg
Friday, February 1 at 6 p.m.
Featuring DJ Rheka playing classic Bhangra and Bollywood
Curator's Talk with Dr. Sylviane A. Diouf
Tuesday, February 12 at 6:30 p.m.
Join Curator Diouf on a tour of the exhibition
Talks at the Schomburg: Dr. Kenneth X. Robbins and Dr. John McLeod
Thursday, March 21 at 6: 30 p.m.
Robbins and McLeod will discuss the history of Africans in India
Bengali Harlem
Saturday, April 6 at 6:30 p.m. with Vivek Bald
Bald will discuss his book Bengali Harlem and the Lost History of the South Asian American. Presented in collaboration with afrolatin@forum
Click here to learn more at the exhibition website.
—
Related Article
New Exhibition Highlights the History of Africans in India (TADIAS)
Below are images from the show courtesy of the Schomburg Center.

—
Join the conversation on Twitter and Facebook.