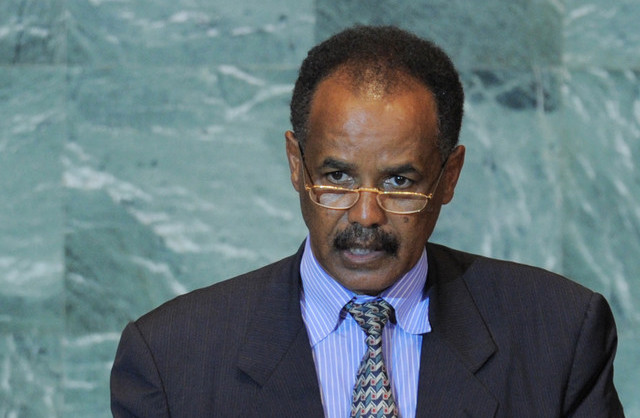 BY KIRUBEL TADESSE
ASSOCIATED PRESS
Posted on Saturday, 01.26.13
ADDIS ABABA, Ethiopia — A senior Eritrean diplomat denied on Saturday there was an attempted coup early this week in the Horn of Africa nation and said reports to the contrary are a deliberate disinformation campaign.
Girma Asmerom, Eritrea's ambassador to the African Union, said in a statement that coup reports were "wishful thinking" by people he did not name.
"There has never been an 'attempted military coup' and there will never be a coup d'etat in Eritrea," Asmerom said.
Without explaining the incidents on Monday, Asmerom wrote of acts of terror being called something else.
"As is the case all over the world an armed crazy, stupid and terrorist individual or group can take stupid actions such as kidnapping of individuals or taking hostages by raiding government and private institutions and offices," he said. "Such isolated incidents which frequently occur in the West are considered terrorist acts. I don't understand why in Africa they are considered coup d'etats. It is the highest form of double standard and hypocrisy."
But activists and experts said about 100 dissident soldiers stormed the state broadcasting at Ministry of Information in the capital, Asmara, and read a statement vowing to free all political prisoners and implement the country's constitution.
Read more at The Miami Herald.
–
Related:
Eritrea Mutiny Shows Growing Military Discontent With Isaias (Bloolmberg News)
Eritrea: Calm After Coup Attempt (NYT)
Coup Attempt Is Said to Fail in Eritrea (The New York Times)