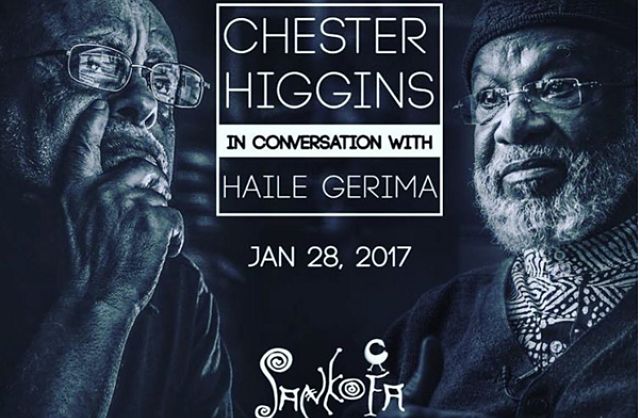 Tadias Magazine
By Tadias Staff
Published: Thursday, January 26th, 2017
New York (TADIAS) — This weekend in Washington, D.C. renown photographer Chester Higgins, Jr. (formerly with the New York Times) and acclaimed filmmaker and professor Haile Gerima will hold a timely public conversation on the need to produce images that positively impact the connection between continental Africans and those residing in the Diaspora. The event is part of an upcoming documentary film on the life and work of Chester Higgens, Jr. by one of Gerima's former students, director Patrick Yussuf.
Parts of this conversation, which takes place on Saturday, January 28th at Sankofa Book Store & Cafe, will find its way into the film.
"The discussion is on how the use of conscious visuals of Continental Africans are important for building constructive bridges to Western-born African people," Higgins told Tadias.
"Chester Higgins Jr. has traveled to Africa every year since 1971 as a way to meditate, disconnect and examine his life," The New York Times wrote in a feature entitled "Chester Higgins' Homage to Ethiopia," which highlighted his work from Ethiopia that was on exhibit in 2015 at Skoto Gallery in New York City. "Through the experience of photographing new people and places, his art both shapes and reflects his narrative. And nowhere is that truer for him than in Ethiopia, a place that has long enchanted him."
—
If You Go
Photographer Chester Higgins in Conversation with Filmmaker Haile Gerima
Saturday January 28th, 2017
From 6:30 to 8:30 PM
Sankofa Video & Books, 2714 Georgia Ave, NW
Washington D.C. 20001
Located across from Howard University
Contact: 202-234-4755 or sankofa@gmail.com
www.sankofa.com
—
Join the conversation on Twitter and Facebook.