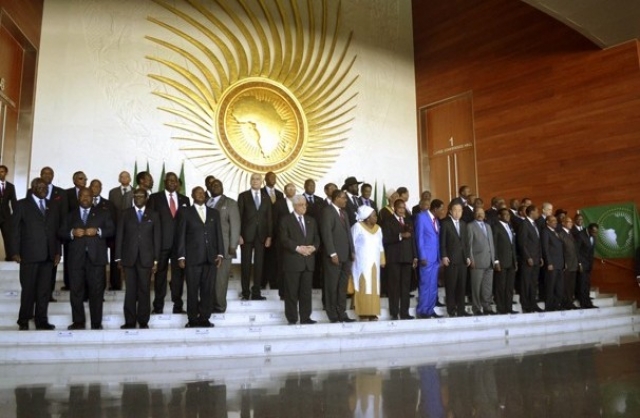 By Associated Press
Sunday, January 27, 2013
ADDIS ABABA, Ethiopia — African leaders met in the Ethiopian capital Sunday for talks dominated by the conflict in Mali as well as lingering territorial issues between the two Sudans.
The African Union says it will deploy a force in Mali, where French troops are helping the Malian army to push back Islamist extremists whose rebellion threatens to divide the West African nation.
United Nations Secretary-General Ban Ki-moon is attending the two-day summit in Addis Ababa, where Ethiopian Prime Minister Hailemariam Desalegn took over from President Yayi Boni of Benin as chairperson of the African Union.
Read more.
—
Related:
Ethiopia's Hailemariam Elected as African Union Chairman (Bloomberg News)
—
Join the conversation on Twitter and Facebook.